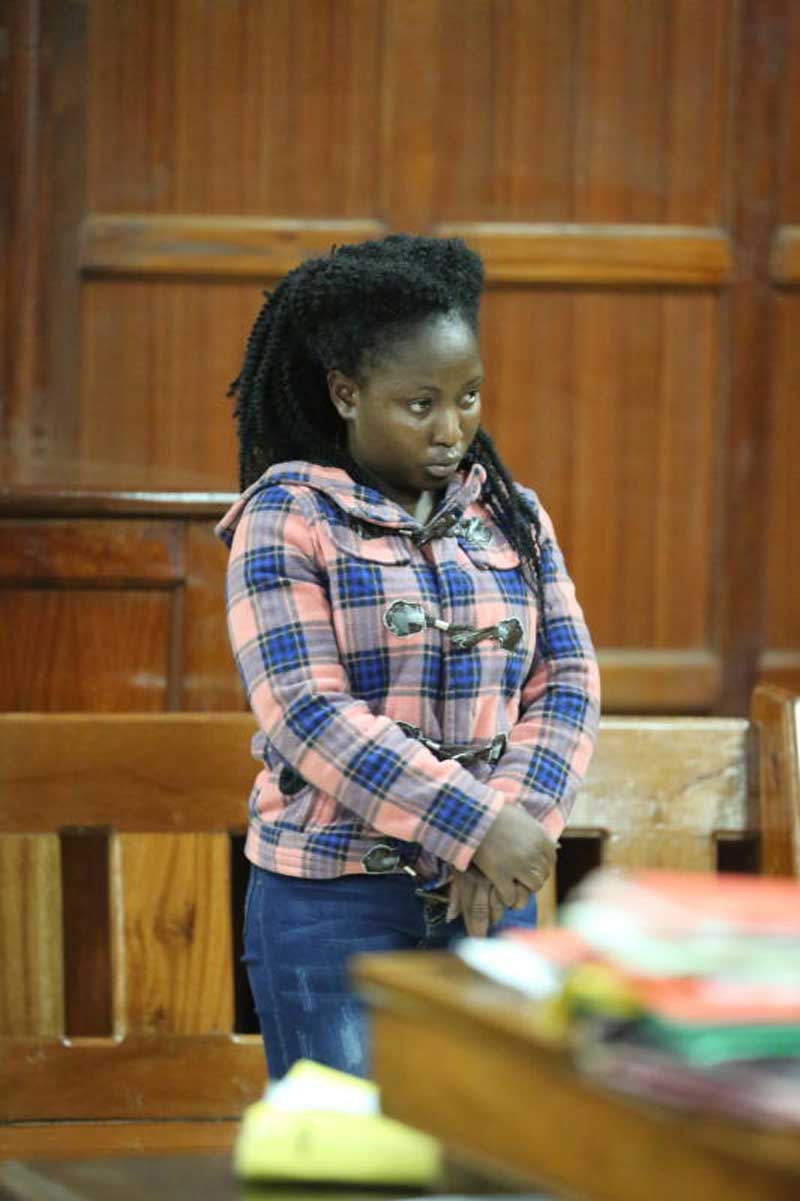 A woman has appeared before Milimani Law Courts accused of putting poison in her employer's medicine.
Sharone Akinyi Otieno, 22, charged with causing Ann Wangui Wanjohi's to take poison on October 5 at Kariokor Market in Nairobi. Wangui sells motor vehicle paints and has five employees; two women and three men.
Otieno denied the charge before Milimani Chief Magistrate Francis Andayi last Thursday.
According to the prosecution Wangui fell ill on October 3, 2018 at her residence in Embakasi estate and went to Komarock Modern Health Care in Utawala to seek medical attention.
Upon diagnosis, she was given two sets of tablets and one bottle of syrup, after which she went home.
Read More
All was well until October 5 when the poison was allegedly put in her medicine.
Wangui had put the medicine in a shelf in her business premises.
In the evening at her home, she removed the medicine from her bag and diluted the syrup as usual but unlike before, it turned whitish, raising her suspicion.
Wangui said the medicine gave a different smell and that when she tried a little, it tasted different.
She returned to the hospital and, after examining the drug, the doctor informed her that a foreign material had been put in the medicine. She was treated and discharged.
She later reported the matter at Kamukuji Police Station.
Police further claim on reviewing CCTV footage in the complainant's shop, they established the accused, an employee of the complainant, took the complainants bottle of medicine from her hand bag and went with it to the toilet for some time.
She later returned it to Wangui's hand bag without any one noticing.
Police believe this is the time poison was put in Wangui's medicine.
Sharon, who was not represented by a lawyer pleaded not guilty to the charge.
She was released on Sh50,000 cash bail or a bond of Sh500,000. The hearing was set for November 25, 2018.