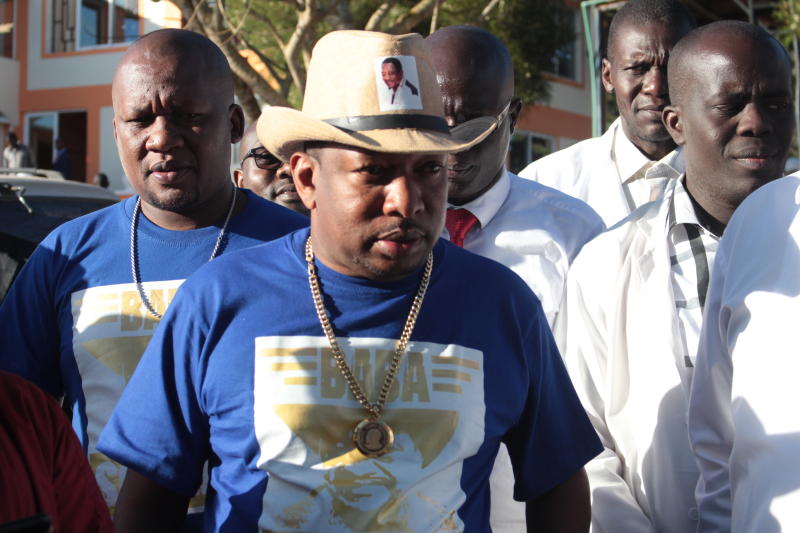 Nairobi Governor Mike Sonko has told off a section of Members of Nairobi County assembly who have been criticizing him over his decision to reside in his Mua hills home in Machakos County.
A fire-breathing Sonko said although he respects MCAs and the county assembly as an arm of the Nairobi County government, the ward representatives must not cross the red line by infringing his private life.
"I will not accept intimidation from anybody. I respect Nairobi MCAs but they should keep off my private life and concentrate in their core mandate," Sonko told journalists at his Mua home on Friday.
Sonko said despite being the governor of the capital city, he still prefers his rural home in the neighboring Machakos County. "I like this place and I will never leave my rural home. It is also here where I buried my late father. It takes me just about a 25 minute-drive from Nairobi to my home," he said.
He said some MCAs had been threatening to impeach him demanding that he fills the position of deputy governor left vacant following the resignation of Polycarp Igathe in January this year.
"I nominated lawyer Miguna Miguna to the position but the assembly failed to endorse him. As such I will have to go back to the Supreme Court to seek an advisory on what should be done in circumstances where a nominee to such a position is rejected," he said.
The governor said he was determined to have the position of the deputy governor filled, but in accordance to the rule of law. "I am also consulting with my party leader as well as party organs with regard to finding a suitable replacement of my deputy," he added.
However, Sonko said he would not interfere with the move by MCAs who have passed a Motion to impeach the county assembly Speaker, Beatrice Elachi. "My working relation with the Speaker has been good but I cannot interfere with the decision by the MCAs since the assembly is an independent institution," said Sonko.