Police arrest four behind theft of laptops from city hotels (Photos)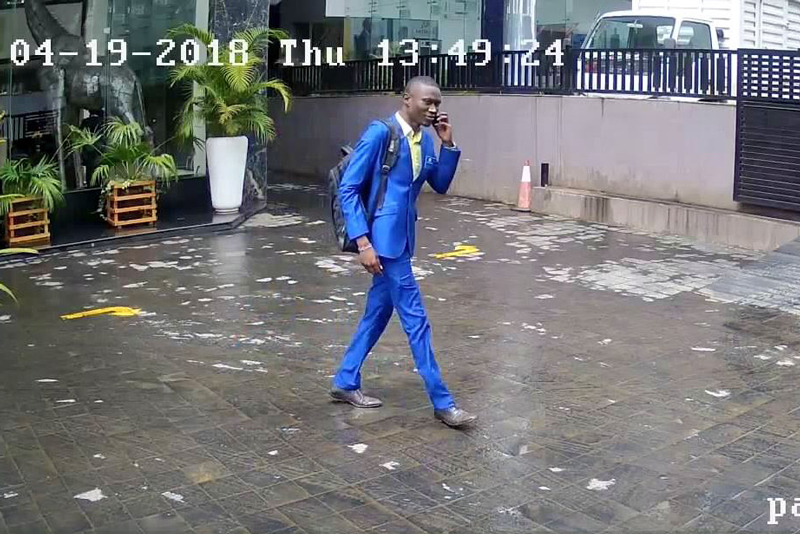 Police have arrested four suspected believed to be behind a syndicate that targets and steals laptops from hotels in the city.
The officers from Directorate of Criminal Investigations (DCI) said they recovered 15 laptops from the suspects. The devices went missing from various meeting places in the premises.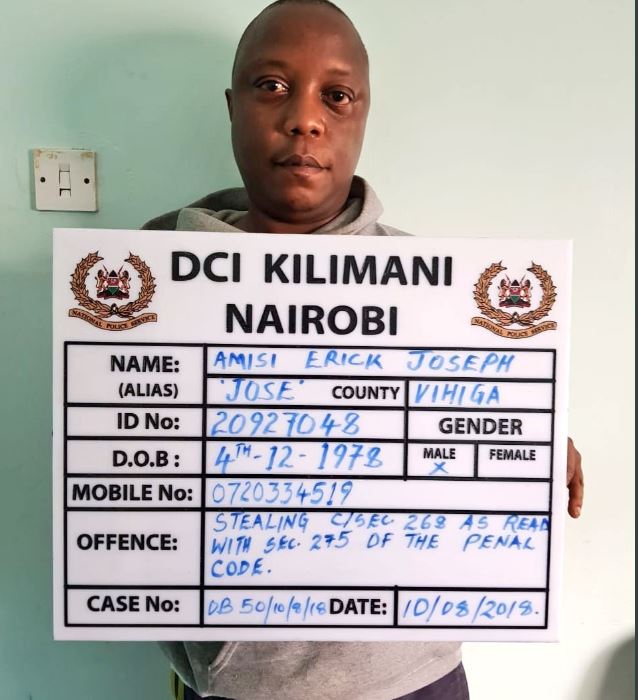 The DCI has urged those who had lost their laptops in the recent past to contact the office in Kilimani, Nairobi.
"Four suspects were this afternoon (Saturday) arrested by DCI detectives for the offence of stealing laptops from unsuspecting people who attend meetings. Fifteen laptops were recovered. The DCI appeals to those who lost their laptops in the recent past to contact DCI Kilimani," a police statement read.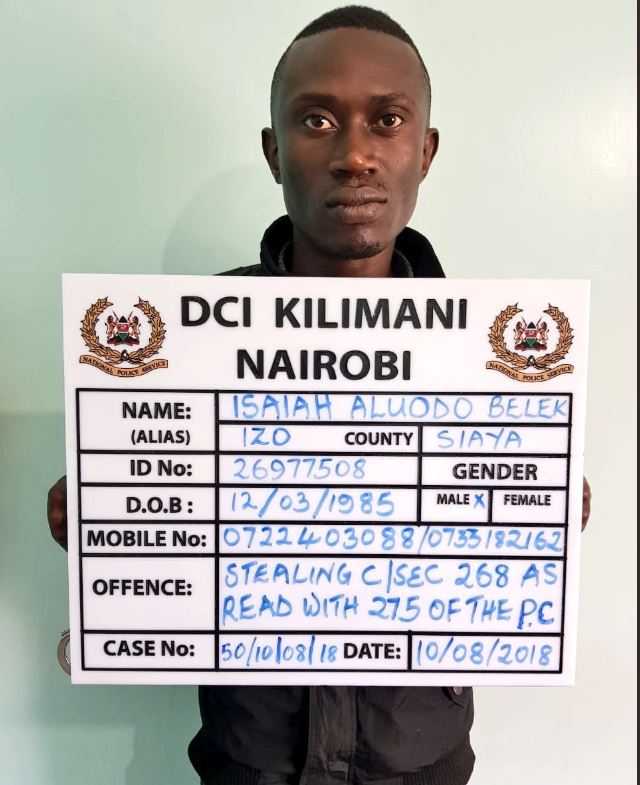 The four serial laptop thieves were identified as Isaiah Oluodo Belek alias Izo, Amisi Erick Joseph also known as Jose, George Mwangi Maina alias Georgy and Kevin Njagi Kariuki (Kevo).
Unsuspecting visitors to some of the city joints lose their laptops and other valuables to thieves who strike as meetings go on.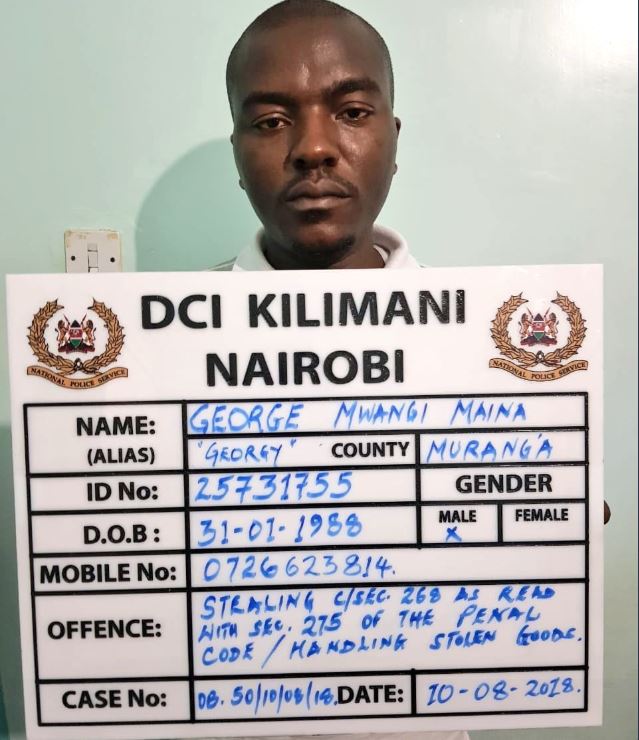 The thieves pose as participants of the meetings before stealing the gadgets. Some of the suspects were captured on security cameras as they walked out with the devices.
Kilimali DCI Fatuma Hadi said they expect to get more suspects in the course of their probe. Ms Hadi said the suspects are expected to face various charges in court.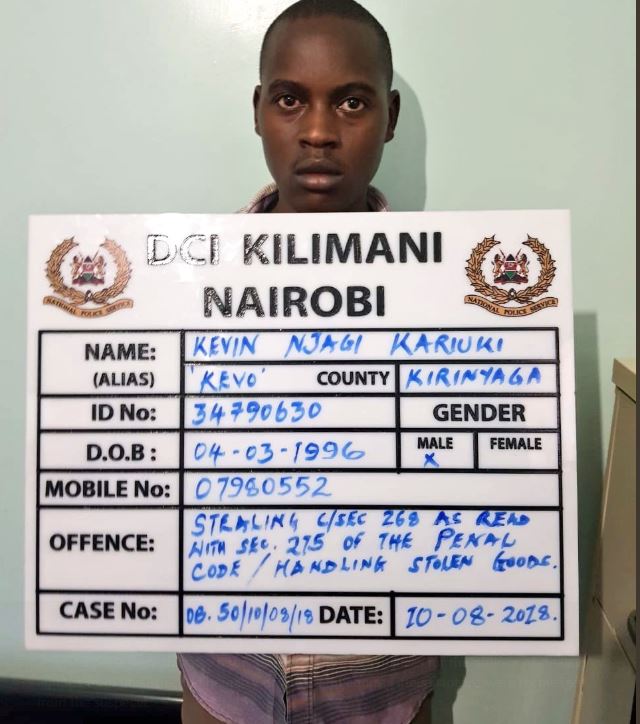 She appealed to those who had lost their gadgets to visit the station.