Death toll in Gikomba Market fire rises to 15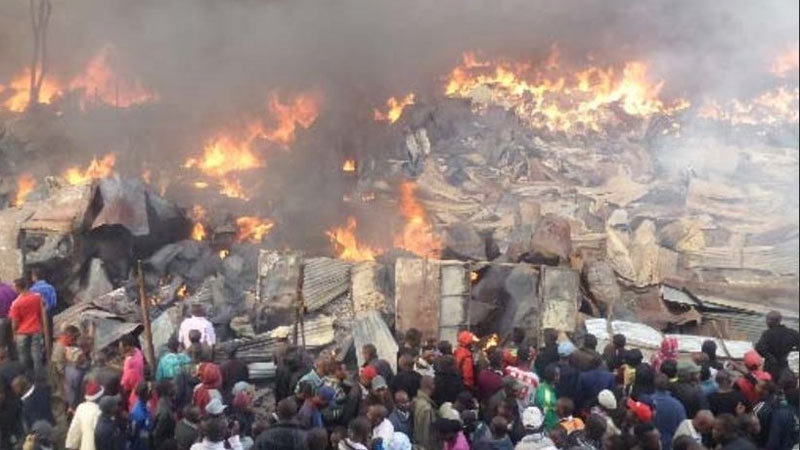 The death toll in the Gikomba Market fire has shot up to 15 and 70 victims rushed to Kenyatta National Hospital.
"This morning we have received 70 patients of those five came in dead," Acting Kenyatta Hospital CEO Thomas Mutie said. He confirmed that among the 70 causalities 17 were children.
Mr Mutie added that 41 patients were admitted of those five were taken to the Intensive Care Unit (ICU) with severe burns above 30 per cent.
At least 28 casualties have been treated and discharged.
KNH has set up a counselling tent which will provide information on the victims.
Earlier today the Nairobi police Regional Commander Kangethe Thuku said the fire started at around 1 am.
Officer Thuku said the government would pay the medical bills of all the victims.
The fire destroyed merchandise and property worth millions of shillings.
The fire started at a section dealing with timber and second hand clothes near Kamukunji before spreading to the other parts in the market.
St Johns Ambulance said they had evacuated more than 40 people from the area rushing them to KNH by 7am.
Police say they are yet to confirm the cause of the fire and evacuation is still on going.
Kenya Red Cross and other humanitarian agencies are currently at the scene helping with search and rescue operations.
The agency is also offering psychological support services to the victims.