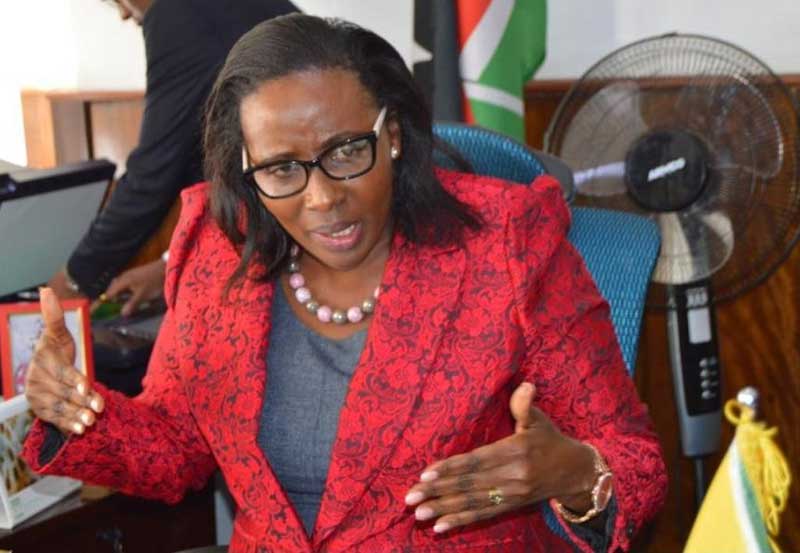 Nairobi Speaker Beatrice Elachi and Assembly Clerk Jacob Ngwele have been suspended to pave way for investigations into corruption claims.
Yesterday, Majority Leader Abdi Guyo announced the Nairobi County Assembly Service Board had decided to suspend the two to allow a probe into graft claims.
"As a board, we have resolved that Elachi and Ngwele should step aside pending investigations," said Guyo.
Elachi and Ngwele have feuded over tenders in the county assembly, with each accusing the other of impropriety over multi-million shilling contracts.
The action also came on the eve of an impeachment motion scheduled to be tabled today seeking to oust Elachi over alleged abuse of office.
Read More
Three board members - Guyo, Minority Leader Elias Otieno and a representative of the public - reached the resolution after an afternoon meeting. The Speaker and Clerk are the other board members.
At the centre of the graft claims is the purchase of the Speaker's residence in Karen. Guyo said they were in possession of an audio recording that purportedly demonstrated an attempt to inflate the tender for the house by Sh30 million.
In February, the assembly had resolved to purchase a house for the Speaker's residence in line with the Salaries and Remuneration Commission directive that counties stop paying rent.
A multi-million shilling house had already been identified in Karen for purchase, but the process was abruptly halted by Ngwele. The Clerk claimed that failure to approve the purchase resulted in the bad blood between him and Elachi.
But Elachi said she never bothered to know which company had tendered for the contract, and the purchase was halted on realisation that the assembly had not done much for city residents.
"I know I'm fighting an old board which is very adamant. If there was truth to their clams, they should have raised the issue back in February. Why wait till now?" remarked Elachi.
MCAs allied to both Jubilee and Nasa also mounted pressure on the duo to step aside until investigations are concluded.
Nasa Minority Chief Whip, Peter Imwatok and Kilimani MCA Moses Ogeto supported the board's decision.
Imwatock said the assembly was not after victimising anyone but establishing the truth.
"Our stand as the Opposition is that corruption, whether from the Executive or county assembly, will not be condoned and anyone found culpable should give way for investigations."
Waithaka MCA Antony Kiragu, who proposed to impeach Elachi, accused the Speaker of conflict of interest as well as undermining the board.
The member was irked by Elachi's decision to invite investigators to look into the irregular transfer of Sh45 million meant for members' car loan scheme, saying that should have been the board's mandate.
But Elachi refuted the claims, reading malice in the intended ouster.