Photos: Tragedy as five-storey building collapses in Huruma, again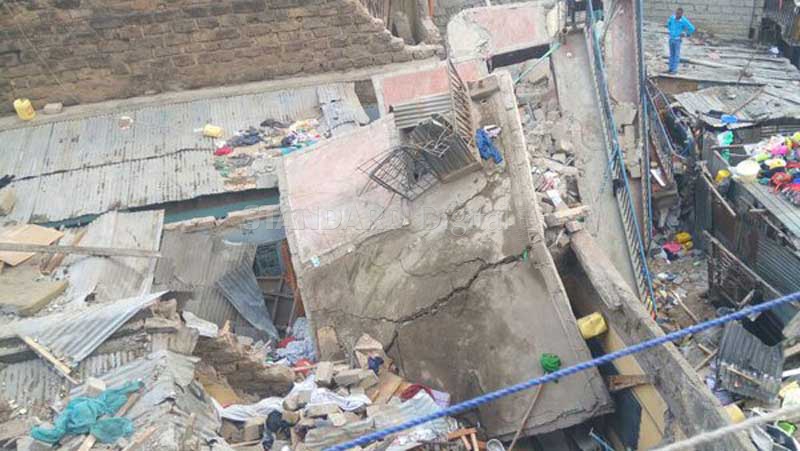 Three people have been confirmed dead and four others hospitalised after a five storey building collapsed in Huruma, Nairobi on Sunday dawn.
Deputy director National Disaster Management Unit (NDMU) Pius Masai said one of the victims was found in the debris while the other died on the way to the hospital.
According to Masai, the building that is located in Ngei near the CDF offices developed cracks late in Saturday night before it collapsed on Sunday 1am.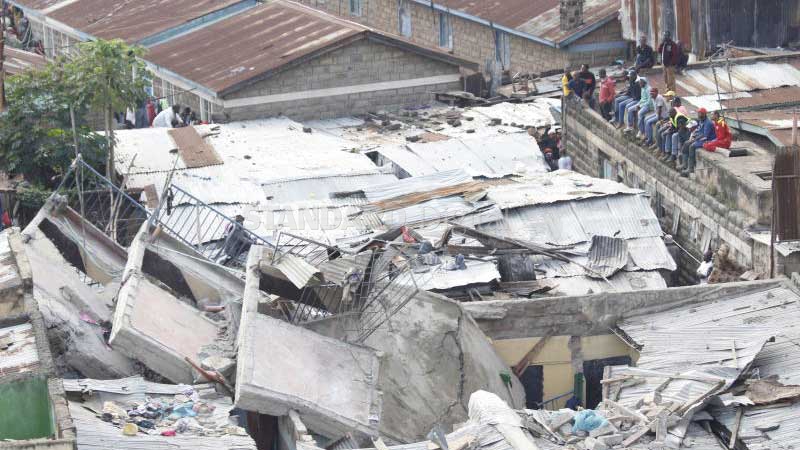 He added that the disaster management units were delayed by inaccessibility of the area.
"Multi- Stakeholders have resolved to safely knock down one side of temporary residential structures in order to create access for rescue. National Disaster Management Unit (NDMU) appeals to the members of the public to cooperate with the agencies on the ground to allow a smooth operation," he said.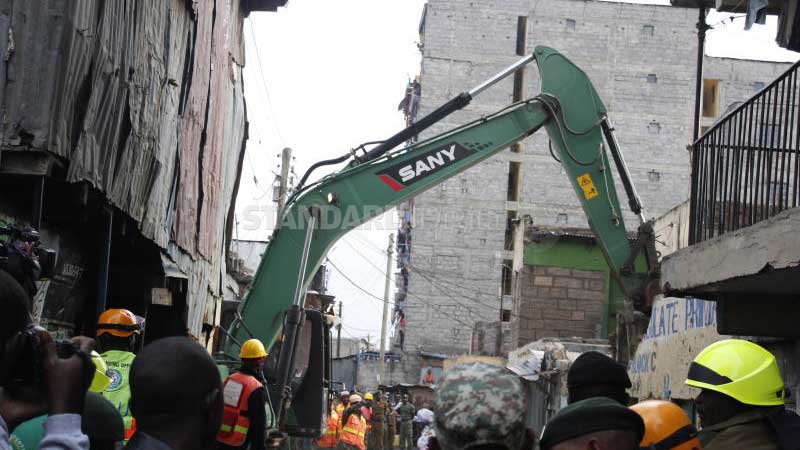 He added that illegal power connections were slowing down their search and rescue efforts, sending an appeal to Kenya Power to disconnect power within the area.
The number of tenants in the ill-fated building has not been established yet.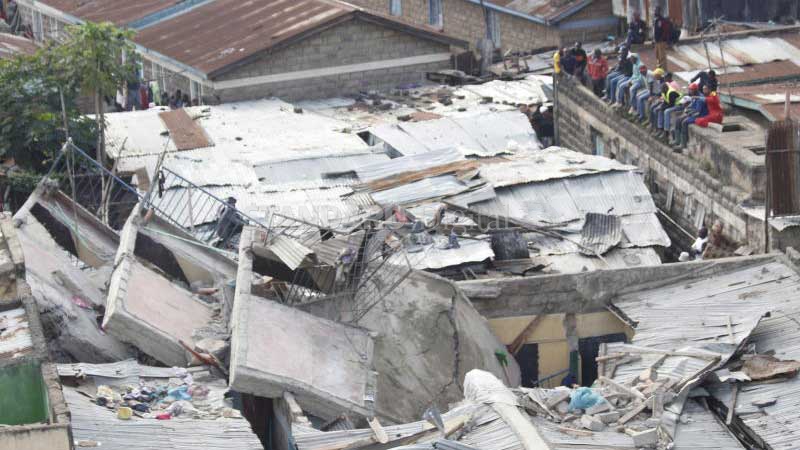 Marked for demolition
The collapsed building was adjacent to a primary school and was marked for demolition by the National Construction Authority.
Authorities have however passed the blame to the tenants for 'sneaking' back to the ill-fated building and living there for months.
11 of the 12 families who lived in the building are yet to be accounted for.
More to follow.