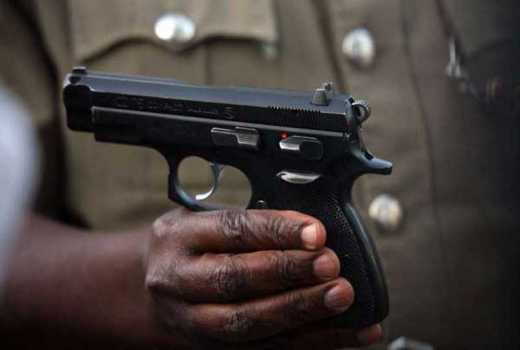 Mystery surrounds the death of a police officer attached to Ruaraka police station in Nairobi during a hijacking incident in which his firearm was also stolen.
It is reported that the officer had boarded a bus belonging to Neo Kenya Mpya company heading to Thika town. In a police report by Anthony Lagat and Kelvin Ng'etich, both of Recce company in Ruiru, two men hopped into the bus as it slowed down at Drive Inn bumps. A few minutes later, as they approached the bumps near Garden City mall along Thika road, another set of two men got in. In no time, they shouted at the passengers to lie down and surrender all their valuables.
"They then started ransacking and robbing passengers as the bus was driven along Thika road. In the process, two gun shots were heard in the middle of the bus, and the thugs converged at that point asking if a police officer was on board," reads part of the filed report on the death.
It is not clear if it is the slain policeman who had fired the shots. It is also not clear if he belonged to the Recce squad.
The report further states that two more gunshots were heard, and the thugs went on a robbing spree. The driver sped all the way to Ruiru Kimbo and turned back upon one of the robber's command.
It turned along Outer Ring Road and slowed at the national concrete bridge underpass where the thugs alighted.
Panicked passengers demanded that the bus be driven to the police station, prompting the driver to alight too.
Another man who claimed to be the official bus driver, but had been forced off the driver's seat by the robbers, took over and drove to the General Service Unit roundabout where it was established that Martin Korir, the officer, had been stabbed several times, and his pistol taken.
Several questions have since risen from the incident. When Sunday Standard visited the Kenya Mpya bus park, the drivers claimed they had not heard of the incident, which is said to have happened on Friday night.
The biggest mystery was however how the robbers outnumbered the Recce team who are believed to be among the most highly trained officers and are often assigned high level assignments.
The report said two other passengers were injured but were in stable condition. The driver and conductor of the bus -- registration KCL 282P -- were arrested.
Nairobi police boss Joseph ole Tito said they were looking for the gang.