County government to offer slums cheap bottled water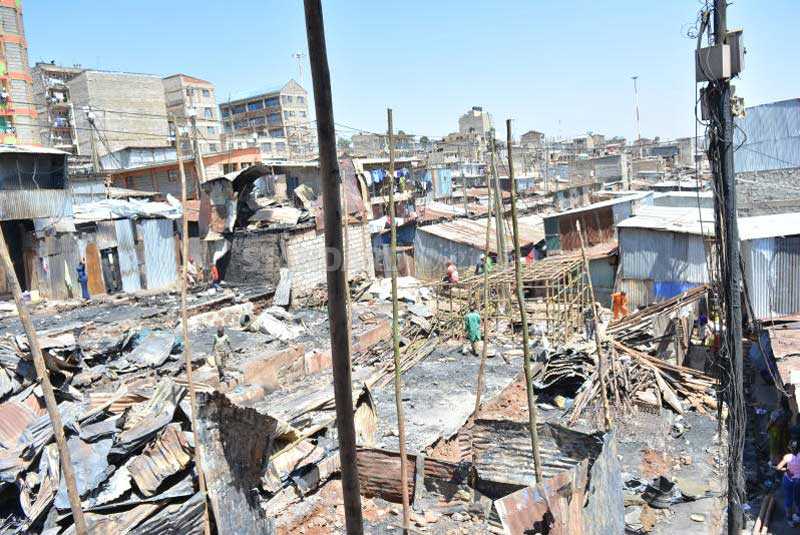 Slum residents could soon win the fight against cholera after the county government announced plans to introduce special-package water. In the recent past, poor hygiene has led to cholera that has left hundreds dead.
County Health Executive Hitan Majevda said his department was in talks with water companies and the Kenya Revenue Authority to come up with specially packaged water to be made available in slums.
"Water companies such as Quencher have already shown interest in the venture and I am trying to convince them to reduce their price to below Sh10 for the slum dwellers," said Mr Majevda.
According to the health boss, the idea is to reduce the price of a 20-litre water bottle to less than Sh10 to make it affordable for the residents. He explained that slum residents found it hard to spend Sh40 or more on clean bottled water when there were other pressing needs such as food and housing.
Currently, a 20-litre jerrican of water costs Sh20, but in light of the current water shortage, costs could go as high as Sh40.
Same water
"This will be the same water being supplied in the city except that the packaging will have a special shape, size and colouring so that it is easily identifiable and exempt from tax. It will also only be available in the slums and nowhere else," he said.
Areas targeted in the initiative include Mukuru kwa Reuben, Huruma, Mathare, Kayole, Kibera, Korogocho and Dandora.
Take a quick survey and help us improve our website!
Take a survey
Notably, 99 per cent of cholera cases are reported to emanate from the slums thanks to the lack of water and open sewerage. Consumption of contaminated foods also contributes to the spread of the disease.
Majevda was convinced that providing clean water would help to eradicate cholera, which broke out last year.
However, the health boss revealed that funding the initiative was a challenge because the county government was cash-strapped at the moment.
City hospitals
"I have spoken to the Water and Environment minister about the matter but the challenge in implementation is finding resources," he added.
Last year, 92 police officers were admitted in city hospitals after they contracted cholera from contaminated food.
And 30 health professionals attending a conference in a high-end hotel were rushed to hospital with cholera symptoms.
The first case of cholera was said to have come from people who had allegedly travelled from Vihiga County to attend a wedding in Karen.
According to the World Health Organisation, between 21,000 and 143,000 deaths from cholera are recorded worldwide.
Cholera is an infectious disease that presents with the sudden onset of watery diarrhoea and vomiting associated with ingestion of contaminated water and/or food.
Other symptoms are nausea and vomiting, which may persist for hours, as well as general body weakness.
To fight drought, involve communities
According to the latest information from the Meteorological Department, rainfall will be poorly distributed in April, May and June, and this will have a serious impact on agriculture