Governor Kidero goes out, drinks fermented porridge at Burma Market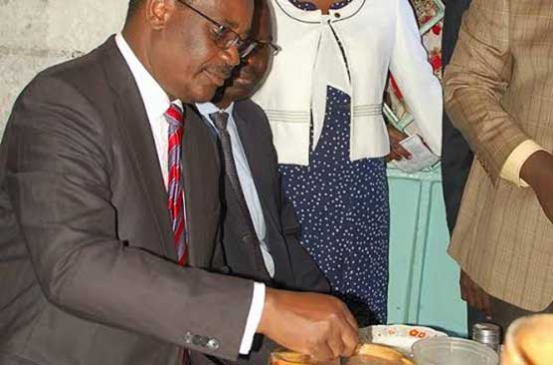 KENYA: Nairobi City County Governor, Dr Evans Kidero has unveiled a borehole and a sanitation facility in Burma market in an effort by the Nairobi City County government to invest in projects geared towards uplifting the lives of Nairobi residents and traders as well as improving its service delivery.
Says Dr Kidero, "This borehole will go a long way in providing safe and clean drinking water to the traders and customers who frequent the market. The constant supply and flow of water through the borehole will ensure employment opportunities for the Nairobi youth who will now have an opportunity to set up car wash businesses in order to earn a living. This in term will keep them away from crime and drugs."
While in Burma Market, Dr Kidero also drunk fermented uji otherwise known as "Nyuka abaga" which was prepared using water from the new borehole.