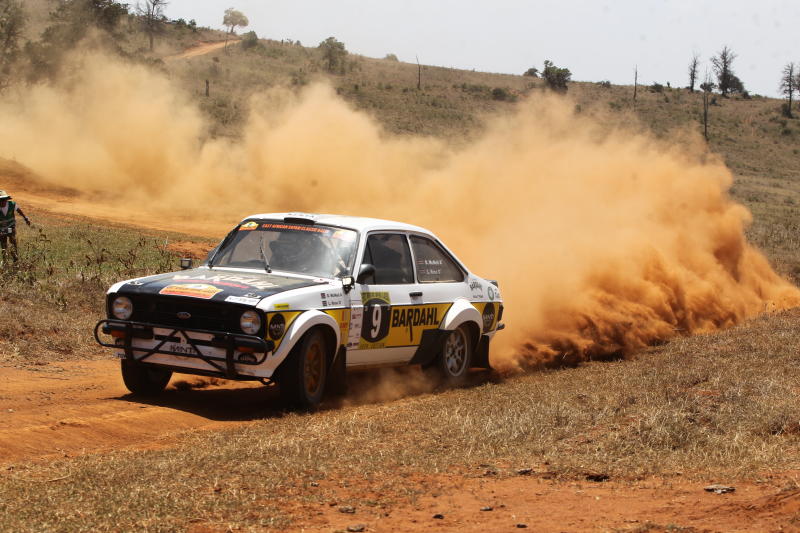 Four-time Kenya National Rally Championships (KNRC) winner Baldev Singh Chager clocked 7:41:16.9 to stretch his lead on Day 3 of the ongoing East African Safari Classic Rally (EASCR) in Nanyuki on Saturday.
At the same time, Safari Rally legend Kenya's Ian Duncan (7:47:38.8) climbed to third to narrow the gap on his compatriot.
Duncan edged out America's Ken Block (7:53:09.6) who dropped to a distant fifth, just a step above defending champion Kris Rosenberger (7:54:37.3) of Austria.
Patrik Sandell of Sweden clocked 7:42:25.4 to retain second place.
"The race was completely different today. First stage at Moguni to Il Polei was extremely challenging. The weather has really taken a toll on the roads.
"The wash aways were tricky so we had to be super cautious," said Chager who is yet to win a stage despite his command of the standings.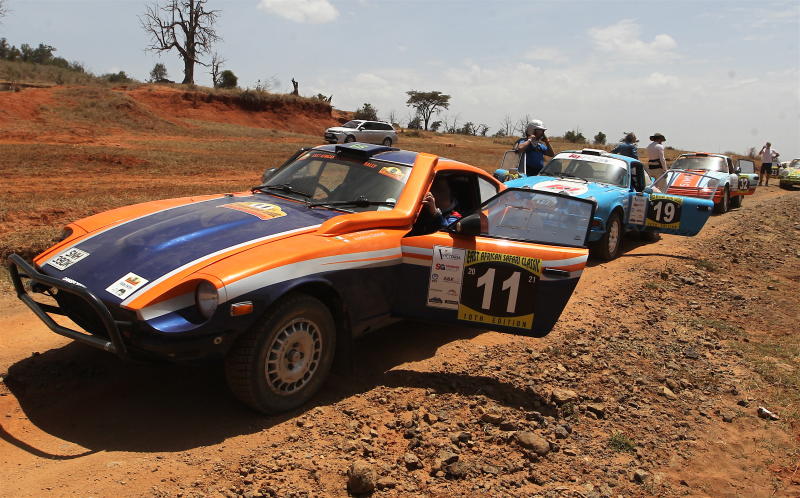 Ironically, despite winning four sections so far, Block has kept going behind after his super lead on Thursday.
"I still believe the event is so successful for me despite getting two punctures today," said Block who is also on a Porsche 911 same as Chager, Sandell and Rosenberger.
"I think everything is going according to the plan we had before the rally," Sandell said.
"We are not making any mistakes. We are taking it steady in the rough paths because there's a lot of rough paths and then go a bit quicker when it's possible," he said.
Kenya's Lee Rose who is placed 12th said: "Its very tough out here, we are slowly fixing the car. We are getting our confidence back."
Day 4 of the rally today will see the drivers head to the scenic Amboseli where there is plenty of wildlife.
Today's route will cover an expansive 677km zone, the highest so far since the race started on Thursday.
Out of the 677km, 252km will be competitive.