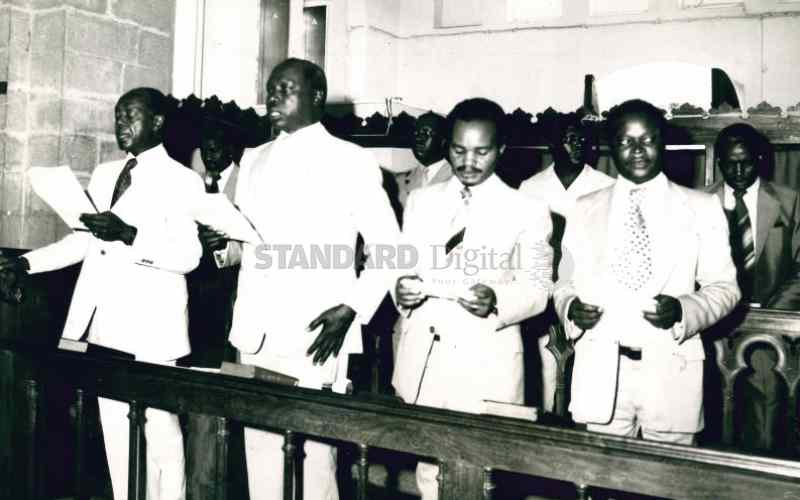 Godfrey Gitahi Kariuki, more popularly known as G.G, was a close associate of President Daniel arap Moi. Following his election as the Laikipia West MP in 1979, Moi appointed him Minister of State in the Office of the President in charge of National Security and Provincial Administration. As a trusted confidant of the President, Kariuki had expected a Cabinet post, but the one he ended up with was somewhat overwhelming in scope and responsibility.
He soon realised, however, that his power was in letter not in deed. He found out, for example, that the Special Branch Department that was supposed to be under him reported directly to the President, and although he had to sanction the department's expenditure, he had no say regarding how the money was used. On many occasions, the Minister in charge of Security learned of decisions made on security matters through the press.
"In effect, the minister was just a figurehead; real power rested with the President who hired and dismissed officers at will," Kariuki wrote in his autobiography titled Illusion of Power.
An interesting tidbit came out of a personal interview with Kariuki many years ago, an incident he omitted from his book. Following the attempted coup d'état on 1 August 1982, Moi decided to purge the Cabinet of those who he felt had failed the loyalty test; Kariuki and fellow Cabinet ministers Joseph Kamotho and Charles Njonjo were on that list.
Years later, Moi would nominate Kariuki to Parliament and appoint him as an assistant minister after an official visit to Kariuki's home town. The President asked that Kariuki meet him after the trip and Kariuki was convinced that, since he had been treated as a pariah for years, he was about to be detained.
"I knelt down and prayed, then changed into warmer clothes," he would later disclose. When Moi arrived for the meeting at his nearby ranch, he shook Kariuki's hand and asked after his son, who years back had left the country for further academic studies.
"I was surprised he still remembered my son's name and where he had gone. He took my hand and in a gesture of friendship, walked me to the orchard in his compound. He told me we were friends and… asked me what I was doing and as he plucked and offered me an orange, which we ate straight away, he gave me an appointment for the next week. In two weeks he had nominated me to Parliament. I would later serve as an assistant minister," Kariuki recalled during the interview.
This story summed up the many ways in which Moi differed with, kicked out, and later reconciled with his 'enemies'.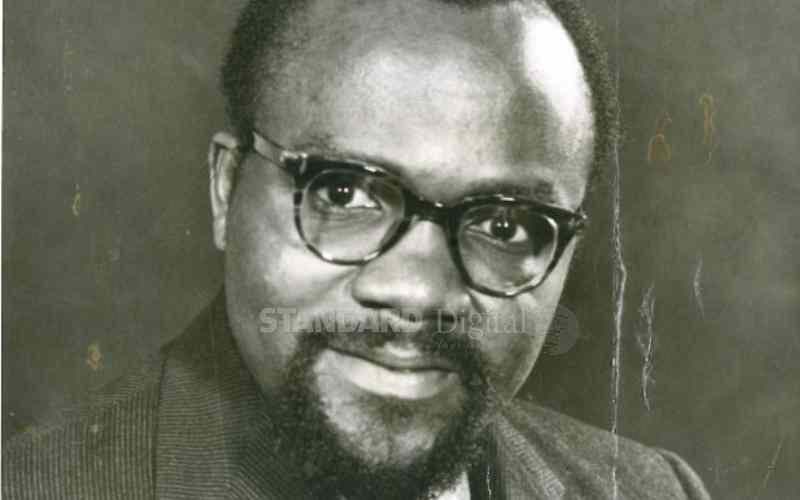 ISAAC OMOLO OKERO: The hairy bearded one
Popularly known as 'Rayier' (hairy bearded one), Okero had a relatively successful political career between 1969 and 1979 as a Cabinet Minister and as a Member of Parliament for Gem Constituency in Nyanza Province. He had worked in various ministries under President Jomo Kenyatta (1969-1978) and briefly under President Daniel arap Moi.
Throughout his 10 years as an MP he was on the front bench in Parliament as Minister for Health (1969-1973), Minister for Power and Communications (1973-1977) and in the same docket for his final term (1978-1979) under the Moi regime.
Okero's principles, loyalty to Moi and impeccable legal and managerial track record paid dividends, leading to his appointment as Chairman of the Board of Kenya Airways for almost a decade, from 1996 to 2005, during its most turbulent years and successful privatisation programme. This was when the national airline had teamed up with the Royal Dutch Airlines (KLM) as a privatised entity and finally started to make profits. His legacy at KQ is that he was part of the team that midwifed the process, turning the loss-making carrier into a leading one in the region and across the African continent.
In a recent interview the former Minister, whose hobbies include flying and playing golf, preferred not to talk about the legacy he left as MP for Gem.
"Let others talk about my legacy. I don't talk about it because there is a tendency to praise oneself. That is natural. My approach is different. A legacy is history and it is for those who come after you to see and talk about it lest some say what you are saying is a lie."
Okero recalled how he was appointed KANU National Chairman in 1978 during party national elections together with acting President Moi and Vice President Mwai Kibaki, who were the party President and Vice President respectively. The three received the same number of votes, thanks to the queue-voting system adopted by the thousands of delegates from the five provinces in the country at the time.
"During the visit to Kabarak (Moi's upcountry home), I insisted that I retain my post as chairman. I discussed it with Moi, and between Assistant Minister David Okiki Amayo and I, we agreed that we would go for that slot and nothing else on the basis that we, as a community, had a big stake in the leadership of the country," he said.
Little did he know that there was brewing opposition to his leadership by powerful forces in the KANU hierarchy at that crucial time in Kenya's history. The deal, it later transpired, must have been sealed long before D-Day. When the party elections finally came up, an expectant Okero and his supporters assembled at the Kenyatta International Conference Centre for the KANU National Delegates' Conference. They were, however, shocked to learn that delegates from Nyanza Province had met behind his back the previous night and decided to vote for Amayo.
But his principles would not allow him to be a sore loser. After the initial shock he stood up, strode confidently to the dais and took the microphone to make his feelings known.
"I am aware that a night meeting was held to support Okiki Amayo. Since I also come from Nyanza Province, I cannot oppose their decision. I wish Okiki the best," he declared before returning to his seat.
When the next KANU elections were called, Okero was no longer a Minister as he had lost his Gem seat in the 1979 polls to Aggrey Otieno Ambala.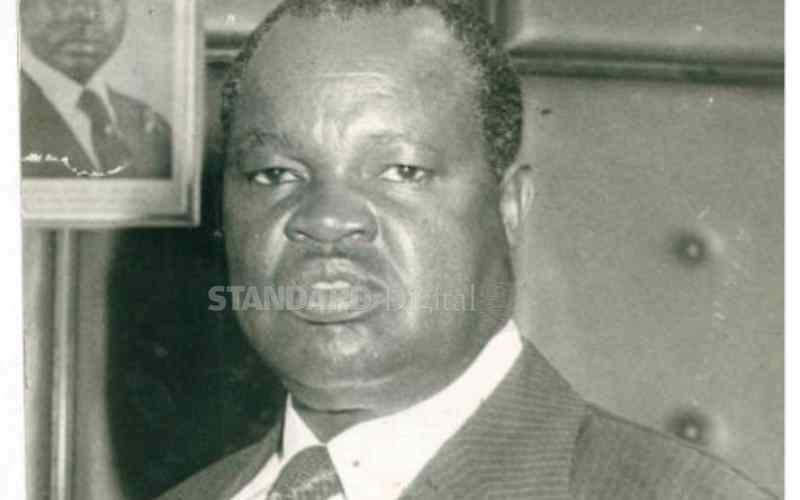 JOHN HENRY OKWANYO: The anti-majimbo maverick
John Henry Okwanyo became widely known early in his political career due to his sense of humour that he used to liven debates both within and outside Parliament. He became famous for his trademark refrain, "What about Migori?" which would become his nickname. He was zealous in his efforts to promote his constituency and his electorate at every opportunity during parliamentary debates.
A story is told that one day in Parliament, Okwanyo dozed off as other MPs debated and presented problems facing their constituencies. When a colleague woke him up, Okwanyo is said to have shouted, "And what about Migori?" The joke stuck to him like glue. He later explained, "I had taken an afternoon nap and when I woke up, I wanted to find out if they had discussed anything about Migori that I needed to know."
Okwanyo counted his greatest moment in the Cabinet as hosting the week-long United Nations Energy Conference in Nairobi in 1981 while he was Minister for Energy. He was automatically appointed Conference President by virtue of being the hosting minister. The conference brought together senior Government officials, scientists and researchers from all over the world. After the conference, he was invited to New York to address another UN meeting.
A Moi loyalist, Okwanyo never spared anyone who dared to criticise his mentor and boss. He was known by his supporters as a vehement opponent of 'Odingaism' – the Luo people's perceived obsession with Jaramogi Oginga Odinga, a man who commanded fanatical support from his community and across many parts of the country.
In 1990, a year before the landmark repeal of Section 2A of the Constitution, the Migori MP ran into trouble with his fellow Luo leaders – especially those in the Opposition and the Church – when he led a large delegation of elected MPs, KANU party officials and civic leaders to visit Moi at his Kabarak home in Nakuru District (now Nakuru County). During the visit that was well publicised by the Kenya Broadcasting Corporation, Okwanyo was in his element, showering praise on Moi while chastising other Luo leaders for embracing opposition politics.
The firebrand minister was quoted as saying, "Mtukufu Rais (Your Excellency) don't be misled; Luos still love you despite Jaramogi's opposition." Other leaders who were part of the delegation were Cabinet colleagues Charles Onyango Midika (MP for Nyando), Wilson Ndolo Ayah (Kisumu Rural) and Dalmas Otieno (Rongo). The agenda of the meeting was very clear: to denounce outspoken Anglican Church of Kenya Bishop Henry Okullu and Odinga for being a thorn in the flesh of the KANU government and for always campaigning for a multiparty system of governance.
As leader of the delegation, the Migori MP's fiery speech assured Moi that Nyanza leaders would not allow the likes of Odinga and the bishop to destabilise his government. The delegates did not walk away empty-handed; each was given KES 500 as a token of appreciation. They enthusiastically sang, "Jogoo (cockerel) juu! KANU yajenga nchi!" (The cock was the party symbol and their words proclaimed that nation-building was assured in the hands of KANU.)
Okwanyo also said during the live KBC coverage of the event, "Bishop Okullu and Jaramogi are the black sheep in the family. I am seeking permission from Your Excellency to deal with the duo!"
Okullu's bold rejoinder was well-publicised in a press conference. He said, "Okwanyo should know that he is not a Luo community spokesman by any stretch of the imagination, and should therefore keep his mouth shut!"
A few months before he threw in the political towel, the former Minister called a press conference to bash the Luo community: "The KANU government has tried its best to help develop Nyanza, but the Luos are a difficult people who cannot be satisfied," he told journalists as he enumerated scores of projects that he praised the Government for implementing.
-Moi Cabinets is published in two volumes by the Kenya Yearbook Editorial Board