Martha Karua could one day become Kenya's first female president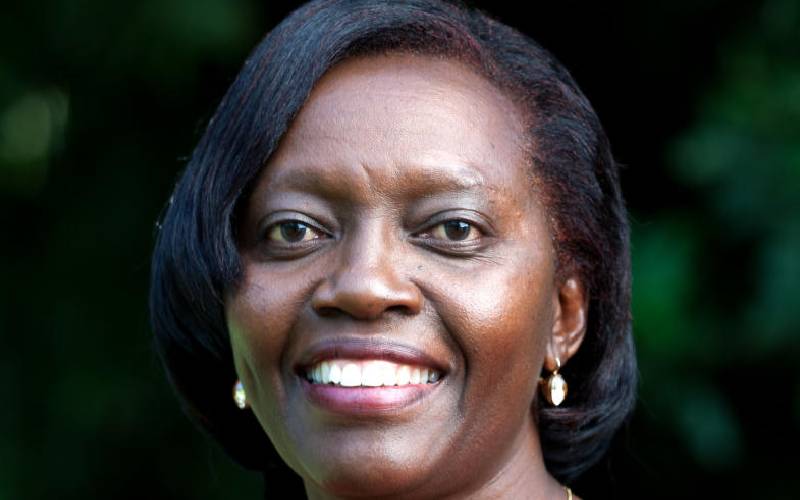 Kirinyaga might be the first county to produce a woman president. Yes, Martha Wangari Karua could become our first female president-but not next year. But can the 2013 presidential candidate really walk to State House in future? Yes, if she considers these three things: Shifting her political vision, revising her political approach and dissolving the iron lady in her - the last is non-negotiable.
Karua must drop her Kirinyaga gubernatorial bid and be where she belongs. But, fortunately, she belongs to a higher political caste, national politics and not grassroots politics. Come on, Martha, you are presidential material; leave Ngirici and Waiguru to scramble over small things.
Two, Karua should universalise her focus. She has fought for women rights bravely. When she contested the presidency in 2013, FIDA-Kenya published a line-up of all women contestants asking Kenyans to elect the women only. That is like unconsciously wishing for a society without men like Margaret Ogola in the River and the Source. Karua should fight aggressively for men, just as she does for women.
Moreover, Karua must revisit her political approaches. For instance, on President Uhuru Kenyatta's State of the Nation Address, she is playing the borderline political disorder. She criticises the president's address alongside headlines that enlist her as a possible running mate of Raila Odinga. While she is morally right to criticise, she is politically wrong.
If she can learn to keep quiet on such issues and deal with them once she gets to power, it can do well for the granny of two as she describes herself on social media platforms.
Karua's other undoing is her activism. Growing democracies have never been comfortable with an activist administrator. Once an activist gets into leadership, they slowly become populists. That's why activism, although popular with mwananchi, eats its children.
Furthermore, I have always hypothesised that activists are moral and political purists—while politics is a dirty game. Political heavens find activists too radical to work with, and therefore, activists who are neither cold nor hot are spit by politics.
Therefore, Karua must endeavour to seek coalitions away from human rights activists. Politics is for politicians. Whereas human rights activists anchor their accusations on the rule of law, politicians anchor their defences on propaganda and what is in their heads.
Most millennials are told that Karua participated in swearing in Kibaki at night in 2008. However, without speaking on her behalf, I must admit that everyone was acting out of desperation during that dark hour. The nation was at stake. I remember the anxiety that was crowding this country. But, to cut a long story short, she did not incite any violence, and if she did, she should have been among the Moreno Ocampo Six. But she wasn't.
What can I say then regarding Karua's political future? The future is bright for Karua. If she does her political calculations well, she can deputise Raila. Given that the Central region is the fulcrum of 2022 politics, any serious candidate would like a running mate in the region.
Therefore, while all presidential candidates are looking for a running mate that they can love, they are also mainly considering a deputy president who can submit to the president. Karua might become Kenya's first female like Tanzania's Samia Suluhu.
-Dr Ndonye is a Lecturer of Communication and Media. @Dr_Mndonye