Whoever Uhuru endorses will lose 2022 poll and here is why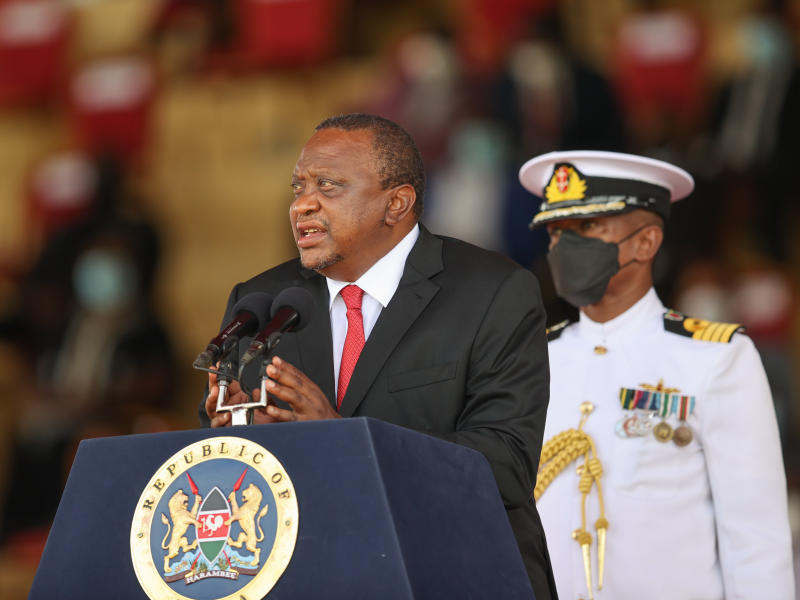 The 2022 political life and death of presidential hopefuls will be in the act of endorsement, and those who covet it will eat of its fruit.
I have warned En passant, the presidential hopefuls, from hankering for President Uhuru Kenyatta's political saliva. Whoever Uhuru endorses for the 2022 presidency is likely to lose the elections! On the other hand, to secure his legacy, Uhuru should abstain from endorsing any presidential candidate.
The 2021 political scenes opened with elite ground checking—especially on Uhuru's moves and hints at his endorsee, a strategic act in succession politics. The way political jealousy has manifested over the issue shows that we still believe in endorsement politics.
Suspicion has been that Uhuru is fancying Raila Odinga's presidency. So, Raila's competitors, especially William Ruto and co, have been pressing the endorsement red button now and then.
Ruto, with a monthly frequency, has been like Japanese birds, which scan for approaching predators and raise the alarm from time to time.
In August, Gatundu South MP Moses Kuria and Mathira legislator Rigathi Gachagua voiced out Uhuru's devices to endorse Raila as his successor. In the same period, Speaker Justine Muturi warned presidential candidates against chasing Uhuru's endorsements — arguing that it's an old political approach that won't work.
But the ODM party has refuted these claims many times. Moreover, Raila himself has said once and again that he doesn't need an endorsement but a vote from Uhuru. So, why is endorsement a stealthy idea? Let me explain this using street wisdom drawn from the experience we all have.
We all know that the late former President Moi made a terrible mistake in 2002—it took a whole decade and a lot of re-grooming for his project (Uhuru Kenyatta) to come through. It also took Uhuru a lot of hide-and-seek and political camouflaging for him to be seen as a different character.
Uhuru's last move was collating with a kingmaker Ruto to be enthroned. President Kibaki was wiser when he was retiring. He didn't spoil for Uhuru—he backed off public pronouncements and assumed a neutral position.
It worked! Uhuru is lucky that he pulled through! It might not be so always because political heavens are not respecters of men. Moreover, political history has taught us that once a government has served its purpose, it loses taste.
Regimes are like teabags; once they are dipped in that pot of hot water called power, their flavour is depleted. The Jubilee government under Uhuru is not exceptional! This fate is a top-bottom one that runs down to the minor leaders in the village. It would help if you noticed how when a person acquires power suddenly becomes terrible and unfit. This is the political Darwinian ethics to ensure society change its leadership regularly.
Verily I tell you, if Ruto remained with Uhuru to this end, he would be retiring with him. He must thank Raila and the handshake for creating an environment that allowed him to assume an outsider stature while he's deeply an insider.
Moreover, outgoing presidents don't have much political tang with wananchi. Many such presidents ask themselves Francis Atwoli's rhetorical question, "in whose hands will you be safe?" They then proceed to certify a candidate.
Because of the reasons I have already given, such homicidal moves are bound to deadlock. It is a life and death move that can undo all the legacy of the retiring president.
Gone are the days when presidents would end their terms and flee to exile. Serving a country as a president should endow one with honour and State protection.
I can't imagine how Uhuru can spend the rest of his political life fleecing in Ichaweri— hiding from a government he didn't foresee coming. This counsel is the only gift I have for my beloved president and his successor.
-Dr Ndonye is lecturer of Communication and Media. @Dr_Mndonye