Suicide now a huge challenge crying out for national debate
MAKAU MUTUA
By Makau Mutua | Jun 16th 2019 | 4 min read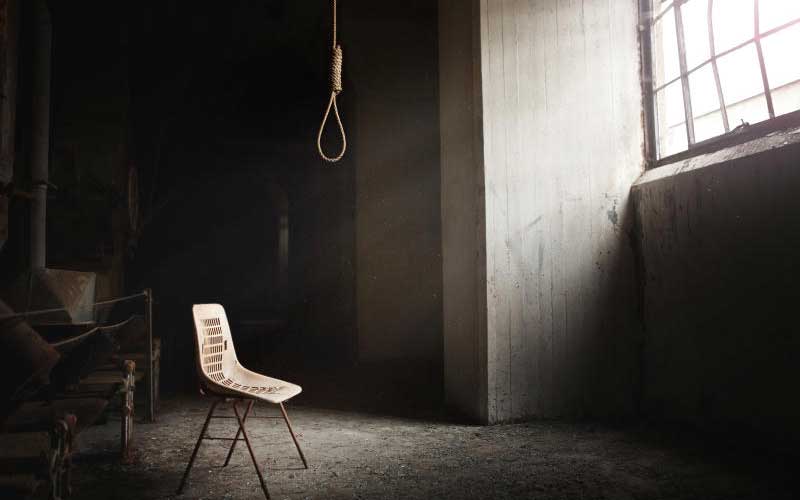 Public discussion of suicide shouldn't be taboo.
It's time for the "S" word. Suicide, from the Latin suicidium, is the intentional taking of one's own life. The practice is as old as humanity. Evidence suggests that suicides increase during times of great societal hardship. There were a number of high profile suicides in the US after the Great Recession in 2008. In 2016, 44,965 people took their own lives in the US.
That's twice more deaths than by homicide, and makes suicide the tenth leading cause of death. In 2015, 828,000 people committed suicide worldwide. I don't know the statistics on suicide in Kenya.
Suicide is a serious problem which requires health professionals and social workers to lead society in a national conversation. More studies should be done to identify early warning signs to craft effective intervention tools.
Where a suicide has occurred, family, relatives and friends should be afforded counseling for post-traumatic stress disorders. This is particularly the case with children orphaned by suicide. I don't recall a single discussion on how to address suicide in all my adult years in Kenya.
The most common causes of suicide are guilt, shame, unrequited love, stress, grief, suffering, mental disorders, terminal illness or catastrophic injury, withdrawal effects from drugs, self-sacrifice, financial ruin, escape from punishment or an abusive situation, philosophy or ideology, military strategy such as suicide bombers or the Japanese kamikaze, fear of aging, honour, cultism, sexual dysfunction and depression. Usually, there is a dark tunnel that forces the individual to exit life.
Many suicides are committed in broad daylight. Famous landmarks are sites of many suicide attempts. The two most popular locations are the Golden Gate Bridge in San Francisco and the Aokigahara Forest in Japan. The former is an engineering marvel, the latter a natural wonder. The methods of suicide are as diverse as the cases. They range from the use of firearms, hanging, toxification through overdosing, jumping from structures, self-immolation and jumping in front of vehicles.
Some attempts are definitive and leave no room for error. Others are half-hearted calls for help.
Suicide is a most extreme measure. It is either an act of incredible courage and determination, or an act of unfathomable despair. When I think about suicide bombers inspired by politics or religion, I am left speechless.
Think of the 70-something grandmother who was a suicide bomber. The conviction for her cause must have been incredible. Or the Indian practice of sati where a widow immolates herself on her husband's funeral pyre. Sati treats the wife as part of the husband that cannot continue living since he is dead. Nothing could be more unacceptable. India has banned the practice because its logic is completely untenable.
Some countries have legalised euthanasia or assisted suicide where a person can seek the assistance of a family member or a physician. Death in such cases can be occasioned by ingesting poison.
In cases where it is legal, euthanasia is only permissible where the victim seeks to end the torment of enormous suffering. Imagine suffering caused by an incurable cancer or some godforsaken ailment. Rather than allow the person to endure demonic suffering, some societies deem it morally justifiable to permit assisted suicide. However, the matter remains contentious because of opposition from religious groups.
Then there's murder-suicide where a person kills one or more persons and immediately takes his own life. This is different from a suicide pact where two or more people conspire to simultaneously end their own lives. A murder-suicide can be committed to escape punishment, out of guilt, to facilitate a killing as in suicide attacks, or to inflict punishment on self. A person who commits suicide may kill their loved ones first, such as children, to prevent them from being orphaned.
Or a person may commit murder-suicide to take revenge on people he considers horrible, or to escape a world he thinks irredeemable because of brainwashing in a cult.
Suicide tells us that human psychology is complex — that we don't understand many dark corners of the human mind. Those of us who've been affected by suicide look for answers, but in vain. There is temptation to blame the person who commits suicide — the departed — as selfish. Didn't they care about those left behind?
This is more so where no note is left behind to explain the suicide. I concluded after wrestling with these questions that it serves no purpose to blame the departed. We will all leave this earth someday. Some choose to leave it on their own terms. We must celebrate their lives and go on for the sake of those who are left behind.
-The writer is SUNY Distinguished Professor at SUNY Buffalo Law School and Chair of the Kenya Human Rights Commission.