'Love is eternal'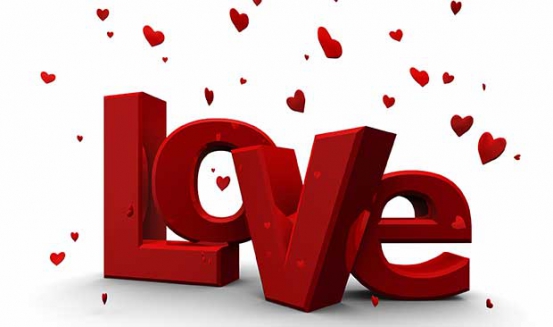 John and Leesa Lung'aho is not your ordinary couple.
Today, on Valentine's Day, when many people are trying to find love, or even wondering what it is, John and Leesa, already found it, and understand it too.
He believes that love means friendship first. "My wife is my best friend and I fall in love with her every day."
At the outset, they seem like any other inter-racial couple. But they are more than that.
John was born in Kaimosi, Vihiga County, but brought up in Athi River town in Machakos County. His wife of 15 years hails from Chidambaram, in the Indian state of Tamil Nadu.
They have two children — their son Ganira is 13 and their daughter Kageha is 11 — and they live in Bangalore, the capital city of the Indian state of Karnataka.
Under normal circumstances, John's marriage could have been arranged, and him and Leesa could have met for the first time a few months before their wedding, during an engagement party, or as it is known in India, ring ceremony.
But John and his wife knew each other for two years before they got engaged.
Contrary to popular opinion, an arranged marriage is not that easy.
It is a process that starts with the bride or the groom placing an advertisement in the dailies or on websites, describing him or herself, and giving the specifications of the type of a partner he/ she wants.
Some even specify their caste, and either declare that "caste no bar" or insist that the partner must be from a particular one.
On paper, discrimination based on caste is illegal. It has been illegal for over six decades, but largely, it is still a major determinant in choosing a partner.
That section is in the paper where such advertisements are placed is called matrimonials.
Almost newspapers in India have it. It is a very popular section, and can even be a pullout.
Applications are received in thousands, or tens of thousands, and then the family starts screening and short-listing.
Specifications such as height, level of education, type of school, country of residence, profession and family background are invariably factored in.
Short-listing and the vetting processes are conducted over a period of time until they zero in on a person they consider a perfect mate.
At some point in the process, an astrologer is also consulted to find out if their horoscopes show that they are compatible.
Families meet and weigh their options, and if they reach an agreement, a date is set for the engagement party — the ring ceremony — and then they would start with wedding arrangements.
John did not go through that. In Indian parlance, theirs is a love marriage.
"Arranged marriage has almost been commercialised," John says.
"You should see the matrimony adverts describing the perfect mate: fair, tall, handsome, affluent family, Montessori-educated and such"
"It gets even weirder when cousins marry each other," he says, adding that one should not look at people in terms of their caste or religion.
He says that most of the couples he knows in arranged unions are forced to stay together for the sake of family and society.
"I have a doctor friend who after an arranged marriage would still meet his ex-girlfriend at my place.
"He was not happy because he was doing it to please his parents, and on some level, for the dowry."
In most arranged marriages, the girl's family has to pay dowry, which like discrimination based on caste, is only illegal on paper.
This is because some husbands demand so much from their wives' families, and when they fail to pay, the wife is harassed or tortured and driven to suicide or at times murdered. They are referred to dowry deaths.
The kind of union John is in is rare because Indians are very conservative, and several factors are considered for a couple to get married.
John moved to Bangalore to in 2005, after being offered a job there.
He used to study in Rohtak, in Haryana state, not far from New Delhi.
Bangalore is a metropolitan city and people are exposed and very welcoming.
Even then, some people in John's neighbourhood still look at them with disbelief and suspicion. Some think that he married Leesa for her family's wealth.
Others, he says, believe it is the other way round: Leesa married him because he is from a rich family.
People ask them funny questions like what language they use and the kind of food they eat, but John is not bothered.
He encountered all sorts of funny questions in Rohtak, where people are not as exposed as they are in Bangalore. Even then, there was a hitch, before they got hitched.
"My father-in-law had no objections to our marriage, but her mother and some family members were bitterly opposed to it," John says.
He says most of the relatives were openly opposed to their union because of the misconception that "our divorce rate is high, our country is very hot and that is why we are are black."
Their biggest fear, John says, was that their union would not last. "I assured them of our love and nowadays all her relatives consider me as their very own son.
I take part in village festivals and my mother-in-law even apologised for her initial reaction, and visits us regularly."
Leesa is a Christian, having converted from Hinduism on her own accord and it had nothing to do with their marriage.
While John chose his wife, and still falls in love with her everyday, there are many couples in India, or in Kenya, who are together because their families said so.
"There are two kinds of arranged marriage," says Faith Osiro, a Nairobi-based relationships coach. "One is forced as a family will marry off their daughter to a wealthier man for economic gain, and the other is consensual, like they do in India."
According to Pandit Ram Krishnan Sharma, a Hindu priest in Nairobi, arranged marriages are essentially fixed by the families of the bride and the groom.
Modern arranged marriages involve extensive screening of potential mates by the parents, after posting of the advertisements on websites and newspapers.
"Entire families are involved, even aunts and uncles. The family checks horoscope compatibility, social circle and caste of prospective mates," Sharma explains.
After an initial meeting of the families, the couple has a few opportunities for chaperoned courtship.
He says that many years ago, families would arrange to marry their children, and the couple would have little or no say.
"Sometimes the bride and groom would not even see each other until the wedding day," says Sharma, who adds that he officiates at about 15 arranged marriages in Kenya per year.
Sharma's own marriage was arranged, and 40 years down the line, they are still in love.
One would expect a marriage devoid of free will to be a source of unhappiness and would be hated by young men and women, but the reality on the ground proves otherwise.
A 2013 IPSOS survey, in which 1,000 young people aged between 18-35 in 10 Indian cities were interviewed, found that around 75 percent of Indians are conservative and prefer arranged marriages.
A 2012 survey from a sample size of almost 30,000, covering 18 Indian states found that 74 per cent of the country believe arranged marriages are better. "About 90 per cent of Indian marriages are arranged and surprisingly the divorce rate is very low," Sharma says. "Only one to two percent of marriages end in divorce."
Dr Utpal Dholakia, a behaviourial psychologist says divorce rate in India is one of the lowest in the world.
"Despite a rise in divorce since 2007, only one in a hundred Indian couples gets in divorce," Dholakia writes in Psychology Today.
Also, couples in arranged marriages report high level of satisfaction with their unions over the longer-term.
"I get very good feedback from them, as I know them personally. All the arranged marriages are very successful," affirms Sharma.
Even as priests and psychologists pontificate over dating and marriages, Kenyan youth is in a dilemma, more so today when leaping hearts collide, old flames are rekindled and the lovelorn fawn over unrequited affection.
Many of them must be asking what love is.
Some have just an idea. Conversations with young people in Nairobi affirm that love transcends grandiose gestures.
"Love is a verb more than it is a noun, involving selflessness and putting others before oneself," says a Nairobi-based barrister, Caroline Mwende.
Pilot Solomon Waireri describes love as an emotion that allows one to effortlessly do something for another person, seeing the positive and accepting the negative.
"It is a source of the greatest happiness and deep sorrow."
According to Akinyi Ooko-Ombaka love is an understanding between family, friends and lovers of each other's love language and the willingness to reciprocate without reservation, judgment or expectation.
Sharma aptly says love is not something that is based on time.
"You can always show or never show love, let not Valentine's Day be the only day where we love. Love is eternal."