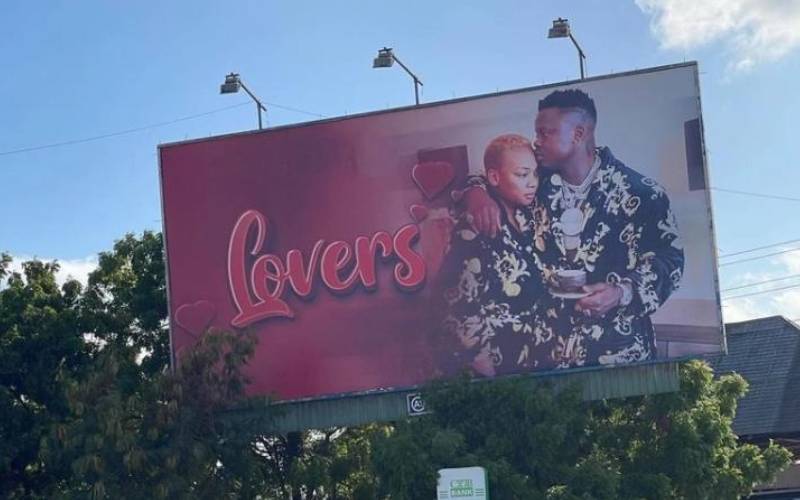 Tanzanian superstar Harmonize whose real name is Rajab Kahali has not had the easiest time finding true love and making it stick.
His has been a journey of dating incredibly gorgeous women, some stars themselves, but go through a public breakup a month later.
We take a look at the singer's rocky love life, starting with his two-month relationship with actress Fridah Kajala. Early this week, the Konde Music Worldwide CEO attracted attention when he made unexpected attempts to get back his ex-girlfriend Fridah Kajala.
He reportedly spent more than Sh500,000 on a billboard bearing an image of the two during their happier days. It read 'lovers'.
Speaking during an interview, the Kwa Ngwaru singer said he spent millions of Tanzanian shillings on the billboard because he is confident he will get Ms Kajala back, despite their bad split.
The two announced they are together on Valentine's Day, had a passionate relationship, but broke up two months later.
Ms Kajala is a Bongo movie actress with a curvy frame. When they started off, Mr Harmonize did not hold back from expressing how in love they were.
He constantly talked about his new "bae" on social media.
Mr Harmonize once wrote: "Welcome to the United States of Kondegang Kondebeden and Fridakamala. Loyalty, promise to be there for you."
The couple shared photos of a Zanzibar vacation on social media.
The two were so smitten that they got matching tattoos of each other's initials. But it all ended fast before fans had had enough time to get to know the new couple in town.
There were disturbing reports that Ms Kajala threw out her bae after realising he may have been interested in her daughter Paula, 19.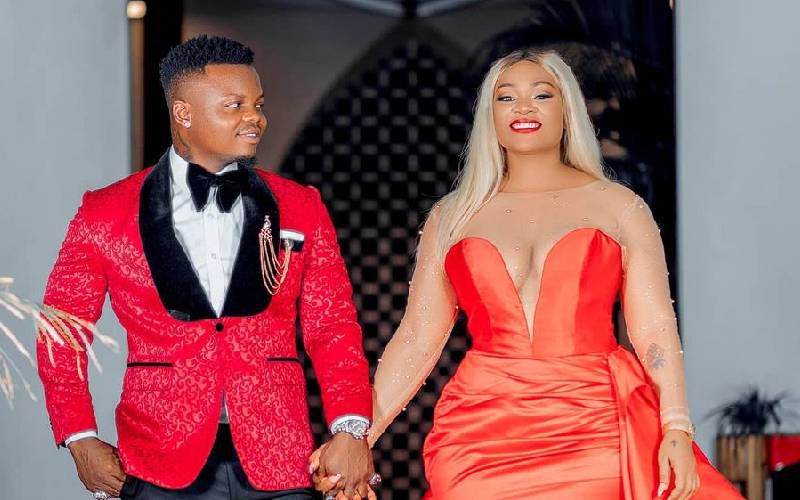 Things took a turn for the worst when the singer sued his ex-girlfriend and her daughter for leaking photos of him in a compromising situation.
Ugandan blog Routine Blast reported that Ms Kajala and her daughter were arrested and questioned before being released.
"I have forgiven Ms Kajala and Ms Paula because I don't want any court cases. I have made the decision, so life moves on. I don't want to hear anything about the matter," he later told Tanzanian magazine Ijumaa.
Social media
As he attempts to win her back, Mr Harmonize is again going all out on social media.
He recently uploaded a photo of himself holding a red bouquet, and captioned it "Love you Frida, take me back."
His 8.1 million Instagram followers had a field day with the post, filling his comment section with opinions.
Some told him he is crazy to think Ms Kajala would take him back, while others cheered him on.
He persisted and promised to get along with the singer Rayvanny, who is reportedly dating Ms Paula.
"We will be travelling every day and have a happy life. Everyone will be jealous. Imagine Vanny boy (Rayvanny) will be my son. Pray for me, pray for her to come back," he wrote.
Ms Kajala has not publicly responded to the attempts. But before begging Ms Kajala to take him back, Mr Harmonize had a mzungu bae.
The Happy Birthday singer was seeing Australian Briana Jai.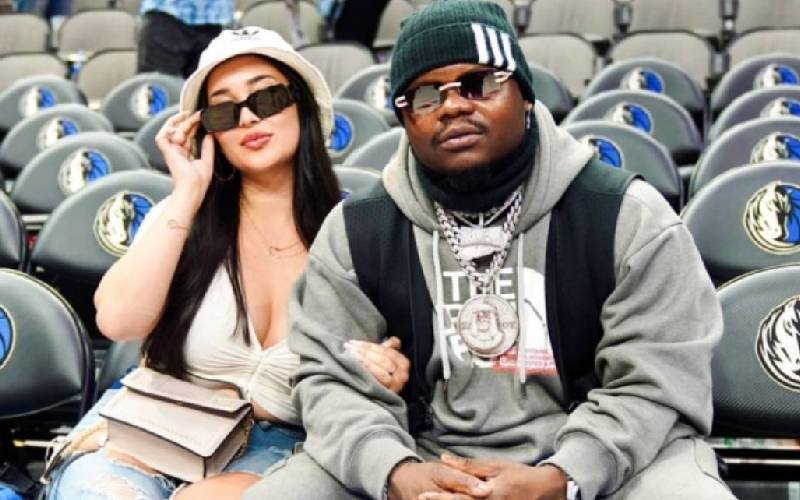 If Mr Harmonize is having any trouble getting Ms Kajala back, perhaps it's because he is chasing her barely weeks after ending it with Ms Jai. He showed off Ms Jai to the world for the first time in November 2021. He dramatically unfollowed everyone he previously did on Instagram, and in what may have been a major statement, followed only Ms Jai.
Posting a photo of him and his new lover, Mr Harmonize said: "Been waiting for this moment to tell everybody what you mean to me! I just wanna love you in this life and respect every woman! Welcome to my world queen."
He explained to those he had unfollowed that "I just wanna follow the woman of my life so do not feel like I do not love and respect you after unfollowing, you mean a lot to my life."
But the relationship, which included travelling around the US and Dubai, ended after four months.
Taking to his Instagram account last month, the singer listed the reasons that led to the split. The major one was that he was still in love with his ex Ms Kajala.
Ms Jai also confirmed the split on her social media forums, sending her Tanzanian fans love and wishing her ex the best in life.
The split came after Mr Harmonize posted a series of cryptic posts in which he said he was "unhappy" and "missing someone".
Before he got together with Ms Jai, Mr Harmonize was fully living the single life.
He had been alone for seven months and was not linked to anyone romantically.
But perhaps the Bongo star needed some ample time to heal because before the long single stint he was a married man.
Harmonize and Italian wife Sarah Michelotti were together for four years and served couple goals the entire time. Mr Harmonize had some of his biggest hits while with Ms Michelotti.
The two appeared to be thriving, even getting reportedly married two years into their romance. Everything came tumbling down when she said they would be parting ways over infidelity.