Juliani's ode to Lillian and last meeting with Bob Collymore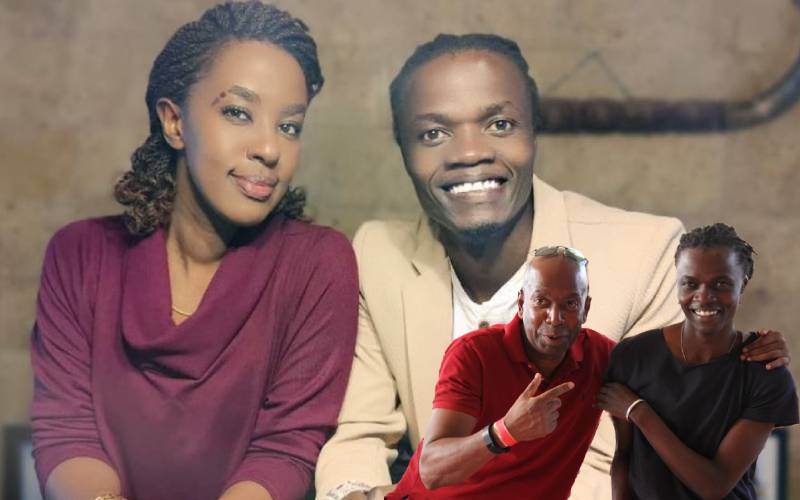 Rapper Julius Owino aka Juliani has spilled it all on newfound love former Machakos first lady Lillian Ng'ang'a, as well as his heartrending last moments with the late Bob Collymore.
In an interview aired on KTN yesterday, Juliani's love life overshadowed his latest musical exploits, his budding Taka Bank, a slum entrepreneurial venture located at the city's dumpsite and Dandora Hip-hop City, a time-tested neighbourhood youth empowerment programme.
He was fidgety whenever Ms Ng'ang'a cropped up, exclaiming the most when reading out her psalms. He was smitten, even on the screen.
"I met her like, early or mid-June," he began, adding yet another line that has is still boiling on social media: "As a man, I did not sleep in class..."
But it was her praises for Ms Ng'ang'a that took it away.
"Lillian is the kind of lady you just want to be your friend. Her clarity of mind. I haven't seen many women like that. Clarity of mind, clarity of purpose, the things she values, she respects herself. I thank God. I'm not complaining much," he said.
Not even death threats will keep them apart, which he received after the story went public.
He recorded a statement at Kileleshwa police station with the help of his friend activist Boniface Mwangi and while he has followed up with the police, he hasn't taken any further action regarding the threats.
"But we know who he is. We have the full names, we know where he lives. If he threatens us again, we know where to find him," says Juliani.
And what does Lillian has to say about all this? Juliani is non-committal, saying cryptically, "She is okay. She is calm and collected. She knows what she's saying."
Juliani was bosom buddies with the late CEO Bob Collymore, who was very keen on Juliani's vision of Taka Bank, and how he wanted to employ 10,000 people, which he still plans to by June next year.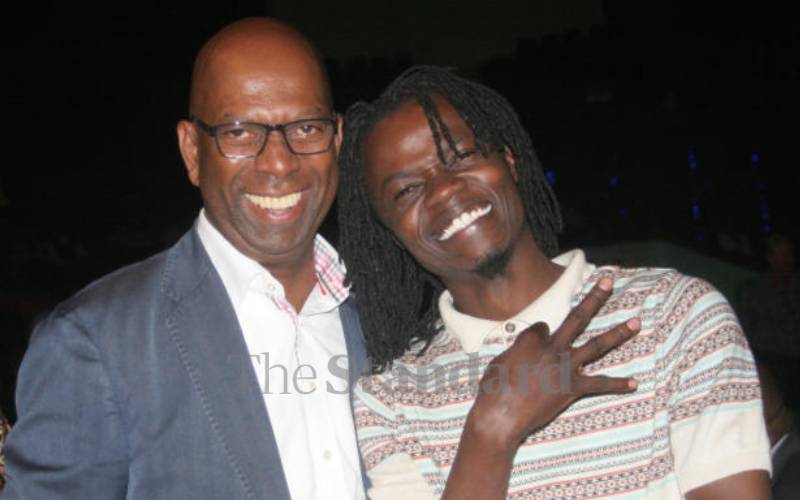 "Weeks before he passed, Wambui (Collymore's wife) called me and told me, 'We don't think we're going to make it. So I got mad. I said, 'let me go there and pray for him!' So he refused. He refused for me to see him, so that messed me up. Like, I'm your close friend. How can you refuse for me to see you? Later, I understood why, of course, but like a month before, I sat down in his living room.
Juliani gave him his vision of Taka Bank.
"Bob was struggling to walk. He went up the stairs to the gym room and came with a whiteboard, put it there. We went through the plan of Taka Bank. I even have it on the phone. I had to take a picture. He drew the plan and after that, I didn't see him again. And we sat for like five hours, in his sitting room," he explains.
"That weekend I saw him twice. For five hours, the first time and then the next day I went. I spent time with him but I didn't know that was the last time I was going to see him. He was frail, he was struggling, he was in pain, but he didn't want to show that he was in pain."
Taka Bank is meant to combat the rampant dumping of waste from Nairobi's informal settlements such as Dandora, via the installation of a thousand waste collection kiosks, each of which employs 10 youth.
The waste is then sorted by waste, paper, glass, tin and plastics and then handed over to recycling companies at a fee.
Juliani also runs Dandora Hip-Hop City, a youth empowerment programme based near the dumpsite that fed over 3,000 families during the lockdown.
His music, too, is back, after a four-year hiatus. He released an album, Masterpiece, a couple of months ago.
He is also set to release a book, Masterpiece, in October, which he says will "explain all these things."
It looks like 2021 is the year of Juliani.
"The person that I am right now is my biggest achievement. For the last 33 years, I knew my talent but I didn't know who I was. My relationship with God is literally perfect, my level of confidence, I know myself, I'm not in a hurry with life, I'm not threatened by things," he says.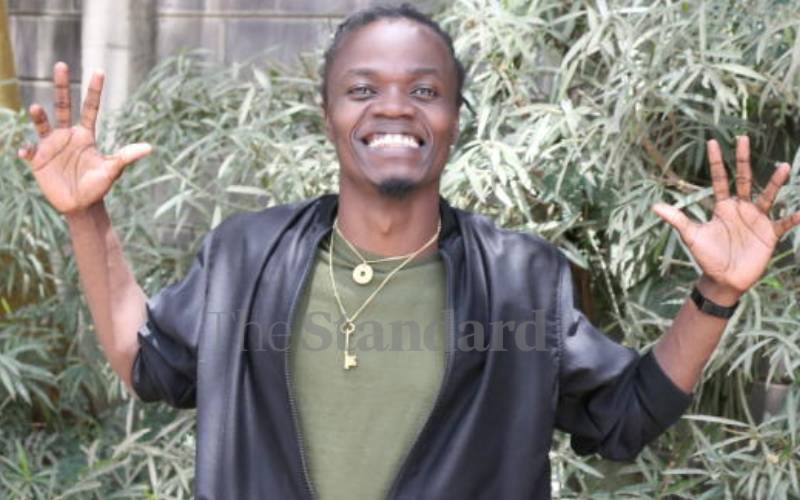 He also has a great relationship with his child, Amor, who they co-parent with actress Brenda Wairimu.
It seems that his love life has always piqued the public's curiosity, as that too, was a high-profile relationship with a public separation as well.
He was mostly mum about it but he was more forthcoming about it in this interview.
"For a year, I was disoriented, but I think it is the best thing that happened to me because now I realise who I am," he says. "Most importantly, I saw her for who she is. She is an amazing person. The way we take care of Amor, she is super-supportive."
And about his new relationship? Is marriage in the cards?
Of that, he says, "There is no hurry. I'm only 37 and I already have a child. What else do I want? My life is perfect."
He plans to hold a 5-day concert featuring all his albums, before the end of the year and also release a new album and a book.
"If I grow deep in God I think I will be a blessing to everybody," he concludes.