My family used to pray that I die, says former alcohol addict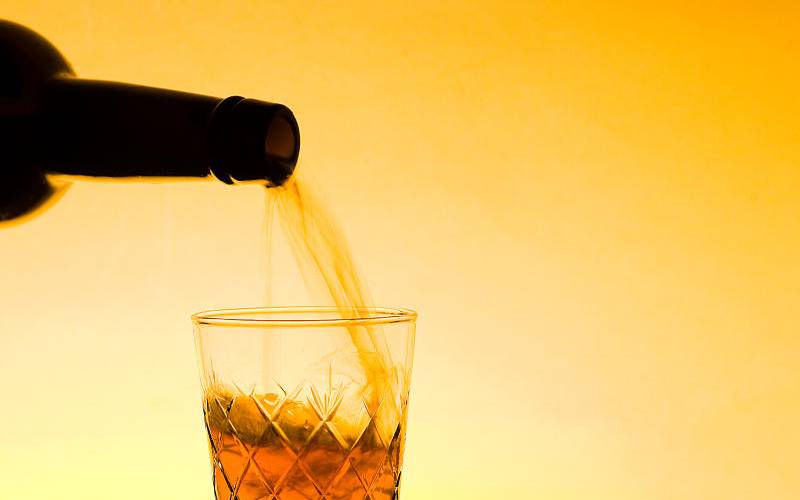 Gregory Muchiri, 40, knows all too well what it means to be an addict and what addiction can do. He can't account for 17 years of his life, as it was lost in drugs and alcohol.
Today, over 400 addicts have passed through his Ahadi Treatment and Rehabilitation Centre which saw the Presidential Committee on Awards visit the centre recently.
"I was born and raised in Kirigiti, Kiambu, in a family of seven children. I went to school at Chief Wandie Primary School. I was a bright student and this made my father love me more," he says.
After sitting his KCPE exam in 1995, Muchiri was admitted to Kanunga High School. "The school was among the best secondary schools in Kiambu. I believe I was among the best since I topped my class," he recalls.
However, his performance nosedived in the second term and he approached one of his classmates for help. "There was a lot of pressure from my parents to perform well and so I had to look for a way to improve," he says.
To his surprise, his friend, whom he refers to as Kariuki, gave him something to smoke with a promise that it would help him improve his academic performance.
"At first, I was shocked and hesitant to try what I had come to know was bhang, but at the time I wanted to do well. Kariuki convinced me that a puff a day would make me more attentive."
It wasn't long before he became addicted and started smoking and drinking alcohol. What followed, he says, was a form of slavery to alcohol and smoking.
"After school, we would go looking for drug peddlers," he says.
Although at one point his mother came to know that he was into drugs, she chose to hide it from his disciplinarian father.
"Women are very protective of their children and sometimes it may take time before they accept that their children are doing the wrong things," he says.
He would sneak out of the school compound and walk to nearby shops in Kanunga area to quench his 'thirst', which eventually landed him in trouble with the school administration.
He started stealing other students' and school property to finance his habits.
"By this time my father had come to know that I was into alcohol and smoking. He was no longer bothered by my school performance. I remember at one point he even stopped paying my school fees," he narrated.
By the time he was in Form Three almost every friend, schoolmate and relative knew he indulged in alcohol. He even introduced some to the vice.
He was now regularly stealing from his parents to finance his alcohol and smoking addiction while some of his friends engaged in pickpocketing.
He sat his KCSE exam in 1999 and managed a C-(Minus).
"This was still a miracle as no one expected me to even get even a D since I rarely attended classes," he recalled.
The father of two said he was lucky to land a World Bank-sponsored Diploma in computer programming in 2006, but he only attended classes for two weeks and was chased away for being drunk and abusive.
A few months later he got a casual job at the Ministry of Public Works where he worked for a month and upon being paid he disappeared into the drinking dens.
"I wasted my entire first salary on drinking. When I came back my boss was torn between sacking and suspending me. I was served with a warning letter on promising to change but was sacked the next month after I failed to report for duty for two weeks," he recalled.
His drinking was getting worse and due to the embarrassment he was causing the family, at one time in 2006, his family started wishing that he would die, to avoid the humiliation.
"At one time I remember I wanted to commit suicide and even went ahead to strangle myself after all friends and relatives deserted me. I hung myself but luckily fell and was hospitalised at Kiambu Level V Hospital with serious fractures," he recalls.
"After staying in the hospital for more than six months I resolved to quit drinking, but it wasn't long before I went back to bhang and alcohol," he said.
Muchiri has mended his relationship with people he wronged along his life journey.
"I also remarried. My children with my first wife are doing well and I am happy they are bright and focused in life," he noted. He now runs a campaign against alcohol and drug abuse targeting high school students.