Politics and reggae music that 'nobody' can dare switch off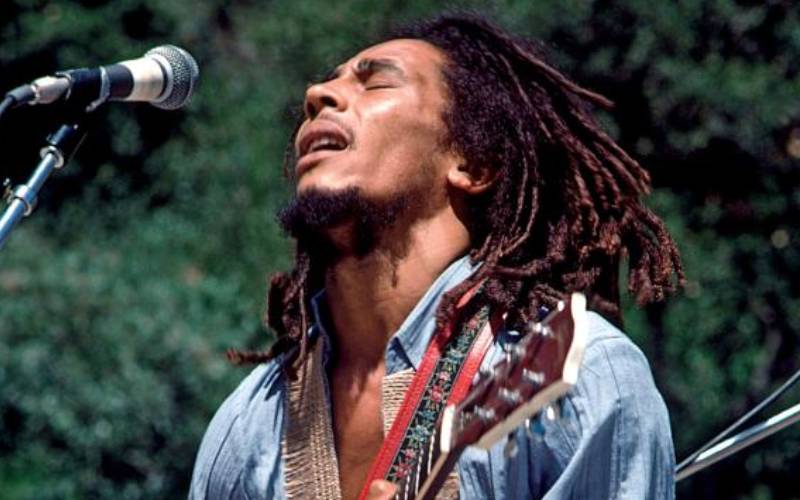 International Reggae Day was on Thursday, a day to the conclusion of the appeal hearing of the BBI (Building Bridges Initiative) before a seven-judge bench at the Court of Appeal.
In the heady days for pro-BBI champions, when the Constitutional initiative was being endorsed in county's assemblies, ODM honcho, Raila Odinga triumphantly roared at every political rally that "nobody can stop reggae!"
With reggae, arguably the most popular genre of music in Kenya and the euphemism for 'BBI,' and spin-masters UhuRaila on the decks, the genre has attracted the right attention.
'Nah baddy can stop reggae!'. It is a reminder of the late musician, Lucky Dube.
"Reggae in the bathroom, reggae in the bedroom/ Reggae everywhere, reggae in jail, reggae in church. Everybody likes it/ they tried to kill it many years ago," sang Lucky Dube.
Lucky Dube, the South African musician, who was killed in 2007 in a car robbery, got into the genre because he thought this 'Jamaican patois' music would make sense as protest music in his homeland, which was under a brutal apartheid regime in the reins of Botha.
It was an era, where black South Africans suffered segregation.
To paraphrase Dube, who started learning English late as a teenager, "I began to notice fans were responding positively to some reggae songs I played during live concerts. Drawing inspiration from Jimmy Cliff and Peter Tosh, I felt the socio-political messages associated with Jamaican reggae were relevant to a South African audience (in an institutionally racist society)."
He decided to try the new musical genre and in 1984, released the mini-album, Rastas Never Die.
The record sold poorly – around 4,000 units – in comparison to the 30,000 units his mbaqanga (Zulu music) records would sell.
Keen to suppress anti-apartheid musical activism, the apartheid regime, banned the album in 1985, because of its critical lyrics, for instance in the song, War and Crime.
However, Dube was not discouraged and continued to perform the reggae tracks live. He wrote and produced a second reggae album, Think About the Children (1985).
It sold over 100,000 units and established Lucky Dube, as a popular reggae artiste in South Africa, in addition to attracting attention outside his troubled homeland.
Further, it propelled him to perform abroad in concerts sometimes organized against the apartheid regime in the late 1980s, as the clamour to 'Release Nelson Mandela' rose to a deafening crescendo across continents – Africa, Europe and America.
It may surprise some that Lucky Dube's musical heroes were Cliff and Tosh, and not the greatest reggae musician, who has ever walked the earth, Bob Marley, before cancer made him literally lose his footing, then his life, in 1981.
Yet, involvement in a political concert in the December of 1976 almost made Bob Marley lose his life – and that would have lost us all six albums and great classics like Jamming, Is This Love?, Zimbabwe, Africa Unite, Could You Be Loved and Redemption Song.
At the time, there were just two politically competitive parties in Jamaica – the Peoples' National Party (PNP), led by Prime Minister Michael Manley, and his deadly rival, Edward Seaga's Jamaican Labour Party (JLP). The elections were scheduled on December 15, 1976.
When Bob Marley agreed to perform at the 'Smile Jamaica' concert organised by PNP youth – in spite of his claim at political neutrality, and his refusal to perform more than one song – so popular was reggae in Jamaica, and so famous was Marley by this time, that Seaga and his people were scared stiff that even one reggae song by Bob Marley would lose the JLP the election.
On the evening of December 3, 1976, seven gunmen of the Shower Posse, led by a local drug lord, Lester Coke, burst into Marley's home studio.
One of the Wailers, Allen Patterson was heard wailing: 'Is Seaga men! Dem come fi kill Bob!'
And indeed, Marley was shot in the chest and leg.
He not only survived the shooting, but in a remarkable 'nah baddy can stop reggae' move, went straight from hospital to the stadium to perform at the 'Smile Jamaica' concert, two evenings later. Manley won another term as PM.
Locally, reggae tunes have dominated most political rallies.
Take the case of the CORD's last election rally that was held in Nyayo Stadium in 2013.
The stadium was loud, with blasts of Bob Marley's "I'm on the run…. Fire. Like lion in Zion!". It created an energetic mood. It was elation and energy.
The choice of Bob Marley and other international leaders in songs of protest, may have been a way of steering away from ethnic politics.
In July 2012, some ethnic songs were under the scrutiny of the National Cohesion and Integration Commission (NCIC) and some musicians, were charged in court.
NCIC expressed concern about the role of popular music in mobilizing political support based on ethnic identity.
But NCIC, may have failed to separate literary taste from criminal justice- "to differentiate between dangerous talk to plot murderous intent against a specified group and repugnant chatter".
The cases eventually fell through, but even while they were pending in the courts, ethnic musicians were strategically being welcomed on the campaign platform.
Where they were absent, MCs worked from pre-recorded mixtapes.
Popular wisdom held that parties needed to shore up their ethnic diversity by introducing the members of their coalition onto the stage with an emblematic ethnic song.
Hence, CORD's Moses Wetangula would be ushered in with a fast-paced Lingala jig to which, he and Boniface Khalwale, would jive with a skill to match that of any professional dancer!
Likewise, Big Ted would order a taraab tune from the DJ, before handing the microphone over to Najib Balala of the relatively, okay barely known United Republican party that was part of Jubilee's Alliance.
Dr Joyce Nyairo, an academic and social observer, is concerned that the question of the suitability of gospel music for the political stage was never once raised.
"UhuRuto had kicked off their campaign as a plea for Christian charity. It seemed logical, therefore, that songs of worship should be a part of their repertoire".
As campaigns for the elections kicked off in earnest, other candidates found themselves inevitably drawn to their genre precisely, because it is now such an indelible part of the local music industry, dominating the night-life in secular nightclubs and pubs.
"The lines between the secular and the spiritual have (been) wiped out. First, religion competed with global consumer practices for the financial and cultural allegiances of the people. Now, it was actively determining the nation's politics," she notes.
Nyairo adds that reggae music has been locally hijacked by our leaders as part of that cultural cocktail, bringing us full circle to Raila's declaration: "Nobody can stop reggae!"