Media houses urged to adopt strict policies on gender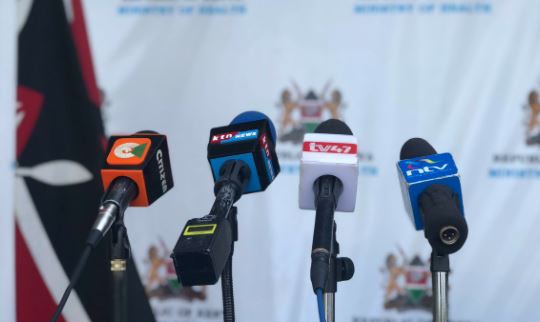 Media houses in Kenya have been challenged to address gender biases, provide balanced news reportage and adopt zero violence tolerance policies.
The call comes in the wake of uproar on social media over derogatory remarks about women made by three former Homeboyz radio presenters, as regards victim shaming and Gender-Based Violence (GBV).
Four organisations affiliated with women's and human rights among them Amnesty International Kenya, Association of Media Women in Kenya (AMWIK), Coalition of Violence Against Women (COVAW), and the Centre for Rights Education and Awareness (CREAW) want newsrooms to make changes and provide clear policies on reportage involving sexual, gender and human rights violations.
"Where these are already in place, they should be implemented, and all members of staff made aware that they exist," a statement by CREAW on Wednesday said.
The organisations have also recommended that media houses:
1. Put in place accountability frameworks that address perpetrators and protect victims
2. Institutionalize strong reporting mechanisms devoid of victimization
Take a quick survey and help us improve our website!
Take a survey
3. Allocate sufficient resources to train and orient employees on gender-sensitive reporting, human rights and the implications of Gender-Based Violence (GBV).
They want media to hold itself accountable for 'sensationalized violence against women and girls' which they say only diverts attention from the actual wrongdoing and perpetrators.
The proposals also stem from a report that cases of Gender-Based Violence have exacerbated during the Covid-19 pandemic.
"GBV cases have increased by 42 per cent. In Kenya, 47 per cent of women compared to three per cent men experience some form of Gender-Based Violence," CREAW noted.
Last month, The Standard reported that Kisumu County alone had recorded more than 10,000 cases of domestic violence since the onset of the coronavirus pandemic with women being victims in 70 percent of the cases.