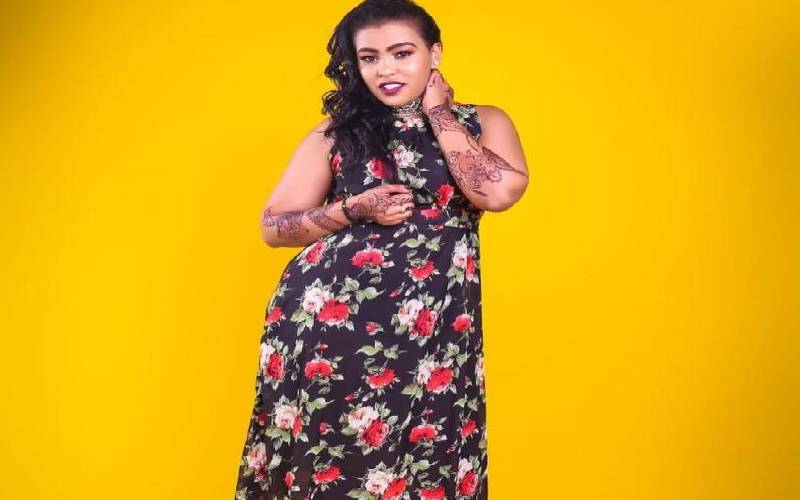 After his Tara won the Best Feature Film award during the India-hosted Vindhya International Film Festival last week, Kumar Raj is expected in Mombasa, where he will be shooting another love film.
The producer and film director has had a long love affair with the Kenyan Coast, where he has staged a number of sets, besides identifying and working with young talented filmmakers there.
The Kenyan shoot will feature, among others, Coastal Film Productions signee Nadia Queen, who has auditioned for various roles in international films.
"I will be honoured to feature in such a celebrated franchise that has been showcased in almost all the international film festivals and won admiration from judges to scoop major awards," Nadia told The Standard.
"I've been in touch with my director since I got introduced to Kumar Raj and I am yet to get the full details on this, so I can't really say much about it," she added.
After this week's win, its 209th triumph, Tara, The Journey of Love and Passion franchise officially broke the World Record. It beat more than 300 entries submitted from 46 countries to win the award. "The entire jury unanimously praised and awarded the producer of the feature film Tara," The Vindhya International Film Festival director Praveen Singh said, adding: "Tara has also made Bollywood extremely proud by going and winning in countries where Bollywood has never gone before."
"I am very proud to receive this award at Reva in Madhya Pradesh with such big government dignitaries in attendance. That means the Indian government has recognised and appreciated my work. The film was also screened at the New York film academy," remarked Raj in his acknowledgement speech during the last Wednesday event.
Raj told The Standard he and his team had settled for Mombasa as their filming destination after considering a number of factors, which worked in their favour.
Having visited the Coastal town early last year, he said he was convinced it was the ideal site to shoot the film if the end product was to capture an international perspective on matters love and passion.
"I came there and thought, 'why not work on a movie called Love in Mombasa' after seeing the beautiful beaches and other filming locations that are world-class. The county government and the Ministry of Tourism were very supportive too, and the Kenyan weather is also good compared to many other locations," added Raj, who has been scouting upcoming talent in Kenya for two years now, some which he will feature in the new film.