Modelling scams thrive amid lack of regulation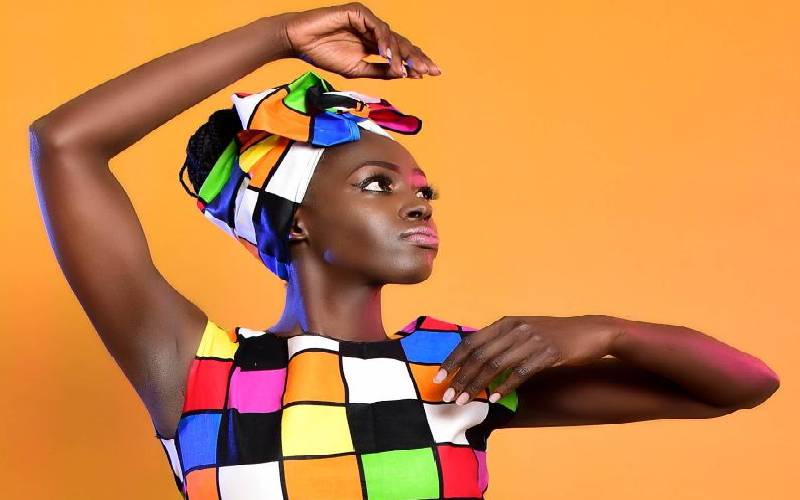 When Trisha Khalid, an actress and social media influencer was featured as a cover girl by the 'Pulse Magazine' three years ago, her inbox lit up with messages from companies and individuals offering her jobs in the hospitality industry.
A trained cabin crew, an air hostess job offer was the best news she had received in a long time. A consumer goods company wanted her to be the face behind its brands while another one requested her to sign up with a modelling agency after which she would be connected to advertising gigs. The latter, she was told, would earn her at least Sh500,000 for a single job.
"I was a naïve and desperate girl who was anxious to make money and gain publicity. A guy offered to get me a flight from Mombasa to Nairobi where we would discuss the TV commercials deals and without thinking twice, I accepted. To me, this was a breakthrough opportunity," said Khalid.
Upon reaching Nairobi, she was met by a middle-aged man who claimed to be acting for a recruiting agency for models apparently owned by a popular politician. The first condition was that she had to be introduced to the politician before the deal was sealed.
"That evening, I was driven to one of the prominent hotels in the city where the politician was waiting. When we got there, the first thing I was offered was a drink. After a few minutes, he asked if I wanted to go to his room to refresh. It dawned on me I was no longer there for an advertising job, but for other things. I had been duped," she recalled as she narrated how she cheated her way into the washroom before escaping from the hotel.
This was just the beginning. Trisha has found herself in so many other similar situations.
"The recent case of the 16-year-old girls is just the tip of the iceberg. Many young women out here are being duped and are getting molested and exploited, sexually and otherwise," she noted.
Marylyn, a 23-year-old model who contested for the Miss Universe Crown recently, narrated how she was invited for an alcohol brand promotion by an agency whose physical location was given as being in Kilimani, Nairobi.
Upon getting to the furnished apartment where her interview for the job was taking place, she found four other girls and a group of men partying. When she asked whether her interview was still on, she was offered a drink ostensibly to 'relax' before being taken through the recruiting process.
More girls joined them as the afternoon progressed. Her anxiety kicked in and she requested to either be interviewed or be allowed to leave. She recalled how two of the girls she was seated with burst out in laughter. They asked her what interview she had gone for yet the venue was known as a hotbed for call girls and escorts.
One of the girls, she said, told her they were there to entertain VIP guests and to have fun.
"One of the guys I found there asked me to go into one of the rooms and change into a bikini so as to have my photos taken as that was part of the interview process. The other requirement was to catwalk in front of the guests after which I would be given recruitment forms to sign. I declined and luckily escaped before the worst could happen," said Marylyn.
According to most victims of such online scams, the recruiters pose as genuine companies on social media platforms where they lure models especially through promises of jobs in the advertising sector.
Apart from false job promises, they also acquire personal details such as emails, ID numbers, and phone numbers which they use for online fraud.
The criminals, some of the victims interviewed said, work with well-known women who have easy access to targeted victims. They pose as role models out to nurture young talents.
According to former model Cecilia Mwangi and Leakey Odera, the chief executive officer of Pambazuka Entertainment, regulating the industry is the best solution to taming such vices.
"There are no clear policies that guide the modelling and creative industry in general. We are dealing with a situation where everyone in it claims to be king. Because of this, con men take advantage of upcoming models," said Cecilia.