The 2020 KCPE results disfranchise private schools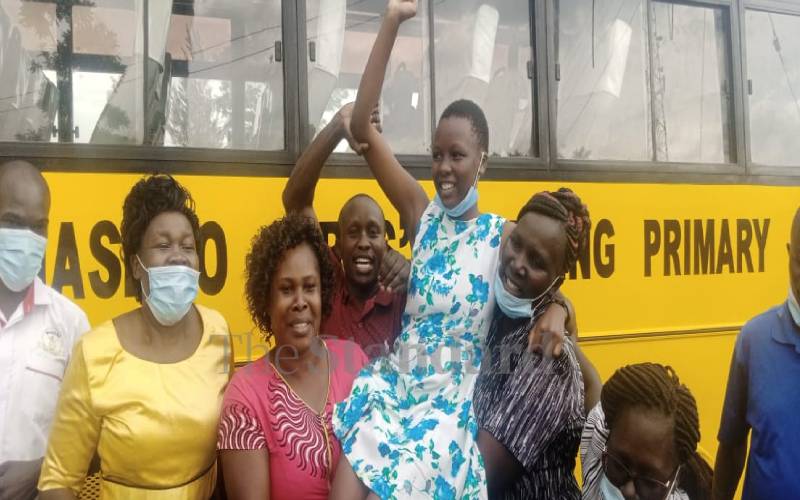 Parents whose children study in private schools will have an uphill task convincing the learners the connection between hard work and good performance if the results of the just-released Kenya Certificate of Primary Education (KCPE) exams are anything to go by.
When the global pandemic struck mid-March last year and schools were shut abruptly, learners in most private schools had to spend long hours in virtual classes for close to nine months. These innocent learners wanted to make the best out of the situation.
They had to quickly learn how to use Google Classroom and the conferencing video apps such as Google Meet and Zoom, all in the name of working hard to get the best.
Nobody was doing this for luxury but because private school parents understand the importance of working hard despite the circumstances one finds oneself in.
The parents made huge sacrifices, including buying data bundles, learning gadgets and paying for the expensive online classes.
This is because they too believe that hard work pays. Hard work never goes unrewarded. Shockingly, and painfully so, the results of the many KCPE candidates in private schools go against this time-tested principle of "hard work pays".
It is so disheartening for these exam candidates to see their labour go to waste.
This is outright injustice. The government should not discriminate against pupils on the basis of schools they attend.
The 2020 KCPE results are not a reflection of the ideals of private schools. An examination that ought to have given these parents and pupils a reason to celebrate their labour after eight years in primary school is now the source of distress in their homes.
I remember receiving a late night call from one distraught parent who emotionally explained how her daughter was terribly frustrated after receiving her KCPE results.
This parent and her daughter are a representation of the very many private school parents enduring pain for opting to educate their children in private schools.
Many do not know how to face their shell-shocked children to explain the poor results. In all fairness, everybody knows that private schools are well-endowed with learning resources.
It goes without saying that because of this, learning in private schools should return favourable results.
Resources make learning more accessible and by extension guarantees good performance.
The results of the just-concluded KCPE examination challenge this principle.
Ashford Gikunda, Examinations Hub