Poor terms spell doom for teachers in private schools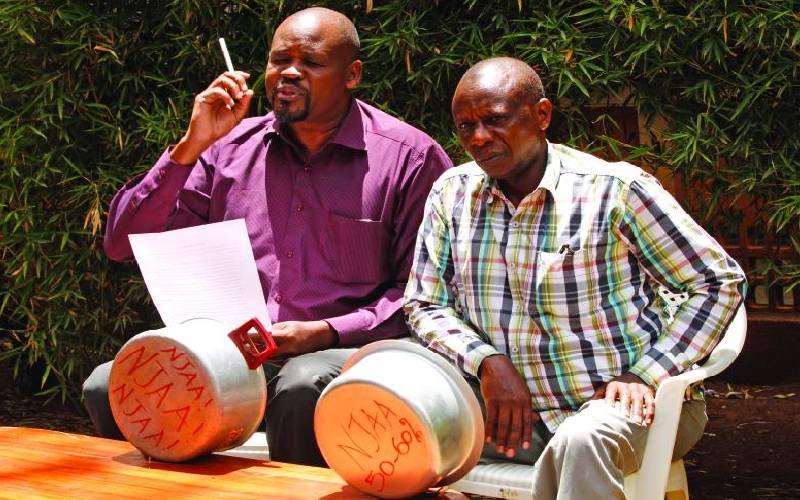 The more than 200,000 teachers working in private schools have nothing to celebrate even as the world marks this year's World Teachers' Day tomorrow. And, it has very little to do with the Covid-19 pandemic. Their woes were only aggravated by the global outbreak. Held annually on October 5 since 1994, World Teachers' Day commemorates the anniversary of the adoption of the 1966 ILO/Unesco recommendation concerning the status of global teachers.
This recommendation sets benchmarks regarding the rights and responsibilities of teachers and standards for their initial preparation and further education, recruitment, employment, and teaching and learning conditions. This is the day education stakeholders celebrate their most critical human force - teachers.
Since mid-March, teachers in private schools have had to contend with either significantly reduced or no pay at all. This is despite the fact that their counterparts in the public sector continue to draw salaries. Private school teachers have had to engage in demeaning jobs and all manner of odd tasks to feed for their families. They have been stigmatised, laughed at as they try to cope with the harsh realities of the pandemic. Most private school teachers are now languishing in uncertainties. Most have had to relocate to the villages as they could no longer raise house rents.
The woes of private school teachers have not started with Covid-19 outbreak. Myriad as they are, they can be streamlined if there was goodwill from the stakeholders in private schools' leadership. To start with, this labour force should form their own labour union to agitate for and safeguard their rights. This lot have endured years of abuse and mistreatment from some employers ranging from dismissals without justifiable reasons to meagre salaries. The government should legislate laws to promote good terms of engagement between the two parties.
To leave a labour force of 200,000 teachers to the mercy of school owners is inhumane. Importantly, there should be a scheme of service for these teachers. A scheme of service is a policy document that provides clearly defined career structures, well-defined job descriptions and specifications, standards for recruitment, training, advancement, career planning, and succession management. Different private schools remunerate their teachers differently thus exposing them to untold exploitation. Career progression and promotion are dependent on one's relationship with their boss thus throwing merit out of the window.
Sycophancy has taken the place of meritocracy. Thirdly, the working conditions for private school teachers need to be improved. Because of lack of proper government regulations, the majority of teachers in private schools live and work in deplorable conditions. Out of desperation, these teachers 'accept' to work for long hours with little pay. Employers are also quick to punish and deduct them money at will. More so, since private schools are equal opportunity employers, they should initiate pension schemes for their employees. If a teacher has invested 10, 20 or 30 years of service in a private school, he or she is likely to go for retirement without a single penny.
Lastly, there is the thorny issue of employee-employer relationships. There exists-love-hate relationships between these two parties. There is no neutral arbitrator who can resolve their simmering differences. Your employee only values the time you put for his or her business. When one leaves due to labour mobility, the relationship is terminated. I believe the two should foster relationships that outlast situations. The bad blood that exists between the two should be resolved amicably by setting up a commission similar to the Teachers Service Commission. If the above measures are taken, we would give these forgotten lot a reason to celebrate the World's Teachers' Day with a smile.
Take a quick survey and help us improve our website!
Take a survey
Ashford Gikunda, teacher