Gender: We should invest in women to develop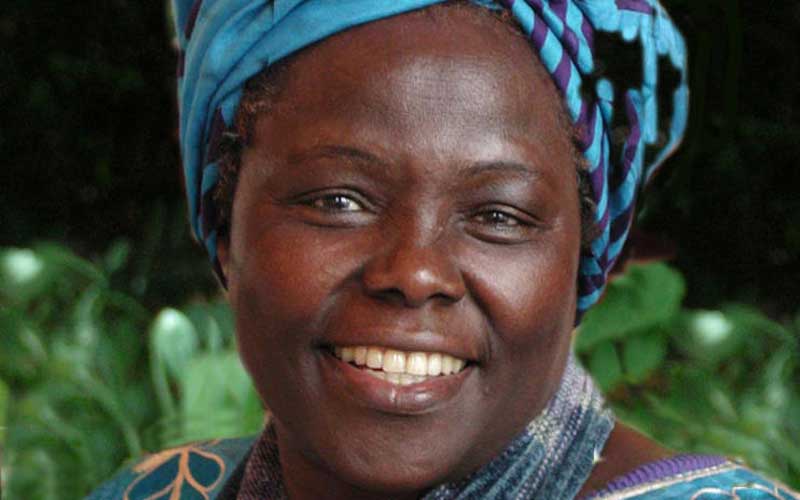 On March 8, we celebrated International Women's Day.
It is the day I reflected back upon a beautiful statue I once came across; a statue of women casting their vote and the caption "Nous Sommes Personnes" (We are also Persons) was on display.
A stone's throw away, in the Toronto Museum, was a whole section dedicated to the book "The Humming Bird" by Wangari Maathai, the first African woman to win the Nobel Peace Prize in 2004, in honour of her efforts in conserving the environment.
It was such a moment of joy and pride to be a Kenyan studying in this new land of opportunity and to witness how the late Maathai was honoured and revered in a land far away from her ancestral home.
What a privilege it was to experience all this.
However, I keep asking myself, where did the journey of such privilege begin? Did it begin with the adventurous spirit of my grandmother in the early 1950's, who, in the colonial era, secured a scholarship as a seamstress, defied the cultural norms of the time and went for training with her newborn? Or was it with my mother who advocated for the voice of women in the political arena?
Perhaps it might have been with my father who supported my education relentlessly.
The emerging global consensus is that despite some progress, real change has been agonisingly slow for the majority of women and girls in the world.
Today, not a single country can claim to have achieved gender equality. Multiple obstacles remain unchanged in law and in culture.
According to the 2019 Population and Census results, the Kenyan population has grown to 47.6 million with women marginally outnumbering men, accounting for 50.5 per cent of the total population.
Despite our numerical advantage, Kenyan women still hold a minority influence economically across the country.
For instance, in the rural areas, the number of women in the labour force is larger than that of men with 7.23 million women reported to have been working, against 6.63 million men, yet they only own a small percentage of agricultural land.
According to the UN Women, it is estimated that gender gaps cost the economy about 15 per cent of Gross Domestic Product.
The UN Women agency also indicates that when more women work, economies grow as women's economic empowerment boosts productivity.
On the flip side, we must also laud the achievements that the country has made towards the empowerment of women.
For instance, according to a report by the Kenya Institute of Management, women account for 26 per cent of management positions in Nairobi Securities Exchange-listed companies. Recently, the Law Society of Kenya conducted its elections and female lawyers came out on top, winning 10 out of the 13 council seats.
This was also a clear message to our political class that the two-thirds gender rule as envisaged in our Constitution can be achieved.
As a country, we must admit that women and girls have made great strides but still, there is need to push the envelope.
There is need to acknowledge that for Kenya to achieve gender equality, women need to play a crucial role in a country's development agenda.
Dr Angela Migowa is an Assistant Professor at the, Aga Khan University Medical College.