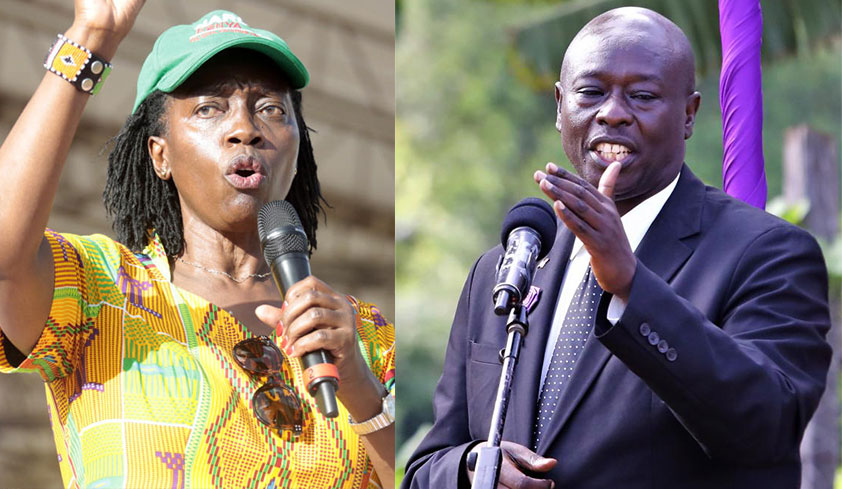 Unlike times past, when the president had the prerogative of hiring and firing his vice, today's deputy president is protected by ironclad constitutional guarantees. Nowhere has it been more evident than in the fractious relationship that has characterised the second term of President Uhuru Kenyatta and his deputy William Ruto. Judging from their numerous public spats, they have irreconcilable differences, yet the DP is no longer subject to Executive caprice. He cannot be fired on a whim no matter how disputatious he is.
Which is why naming the running mates of presidential hopefuls from both Azimio la Umoja Party and Kenya Kwanza has been a slow, arduous process. Both Raila Odinga and his competitor, Dr Ruto, want to be sure that they each have a running mate who shares their broad principles and who wholly buys into their vision. Both have now picked their running mates, Odinga going with Martha Karua and Ruto, Rigathi Gachagua.
There are a number of factors that inform the nomination process. The most obvious is that a potential running mate must have an agreeable disposition, at least, in the eyes of a presidential candidate. After the implosion of the top leadership of the ruling Jubilee Party, getting along well has now become an imperative. Second, a running mate should ideally command a sizeable constituency that complements the numbers of the presidential candidate.
Mr Gachagua ticks some of these boxes. The fact that Ruto has gathered significant traction in the greater Mt Kenya region is attributable, in part, to the MP's efforts. He has spent considerable time and personal resources to popularise the UDA arm of Kenya Kwanza party. In the eyes of his supporters, his nomination is par for the course.
According to Prof Kithure Kindiki who was runner-up in the nominations, various methods were used to arrive at Gachagua. Among these were opinion polls, an electoral college made of delegates from within the party and consultation with coalition partners. In some of these methods, Prof Kindiki emerged top of the pack. However, in his words, "the sum total of all considerations pointed to Gachagua.
Gachagua's Achilles heel may be his alpha male tendencies. Whereas Kindiki is pliant and respectful, Gachagua is aggressive and abrasive. This may put him at odds with Ruto should they win the presidency. It may trigger supremacy battles not unlike those that have characterised Jubilee's tragic coda. Are Kenyans ready for another round of acrimonious engagements? Gachagua may also have some probity gaps to surmount. He has a number of criminal cases in court against him that may extend into the presidency should he get elected.
Martha Karua of Azimio brings a lot of vim to Odinga's candidature. She appeals to two constituencies; women and the youth. She does not carry any corruption baggage and has previously rooted for the rule of law. In a country where criminal enterprise is a stepping stone to public office, Ms Karua is a breath of fresh air. She represents a crucial inflection point on the war on corruption should she make the presidency.
Karua brings with her impressive reformist credentials. She was an integral cog of the second liberation that saw the repressive Kanu regime ushered out of power. However, she has been accused of being inflexible to alternate views and pedantic in matters of governance and administration where a little latitude is called for. It is not for nothing that she has earned the moniker, "woman of steel."
For this reason, Karua could be headed for a personality clash with Odinga, should they be elected. Her inflexibility may be a bone of contention. Furthermore, her nomination is said to have the blessing of the Mount Kenya Foundation, the putative backers of Odinga from Central Kenya. Can she, or Odinga for that matter, disengage from what is clearly a clientelist relationship that could possibly keep Kenya's economy in its current ruinous state? These and other questions will determine who make the presidency!
Mr Khafafa is public policy analyst