The real shujaas have a place in hearts and minds of the people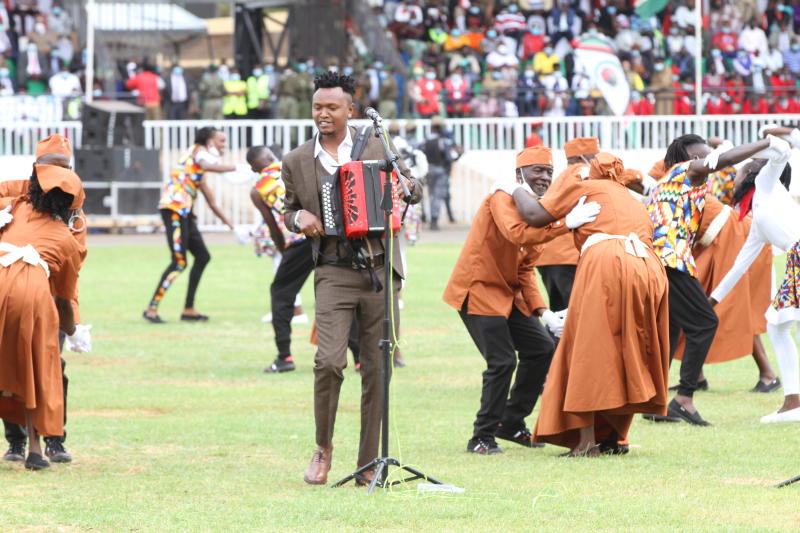 Going by some past recipients of Head of State commendations, one would be forgiven for imagining a dearth of heroes/heroines in Kenya.
Certainly awardees like the man who stood in a voting queue on election day, munching githeri suggest, like the English poet Milton wrote, those who "also serve, who only stand and wait."
But Kenya has a surfeit of mashujaa, and though most of them are unheralded, it does not detract from their valuable contribution to the nation. The criteria of curation for national awards may be opaque, and discretionary powers to elect recipients given to a committee whose featly is to the Executive, but these shujaas remain thus in the hearts and minds of Kenyans they have touched.
One such shujaa is Wawira Njiru. The founder and executive director of Food4Education, Wawira has helped provide meals for more than 30,000 pupils in public schools. Her organisation cooks, prepares and distributes nutritious meals at subsidised prices to children who would otherwise drop out of school for lack of adequate sustenance. She has the gratitude of those who know first-hand the futility of trying to learn on an empty growling stomach.
Another shujaa is activist Boniface Mwangi. In conjunction with others, Boniface made the plight of victims of the infamous post-election violence of 2007/8. To a nation of detached observers, removed from the centre of action, his graphic photos peeled back the surface of political obdurate hardlines and revealed the true horror of Kenyans butchered in the ethnic fighting following the botched elections. He continues to agitate for the greater good of the public even at great personal risk.
Dr Wandia Njoya is the third shujaa worthy of mention. She has become the unwitting voice of the nation's conscience. Through her incendiary posts on social media and her lectures and interviews in other fora, she pushes Kenyans out of their comfort zones and makes them question official government spiel or public policy that is at odds with the hopes and aspirations of the country.
She also compels citizens to examine social conventions that have no place in the modern world.
Senator Johnson Sakaja of Nairobi is another shujaa. He has distinguished himself by the number of Bills he has tabled in Parliament. Whereas this should be the norm in the august House, it is a rarity especially amongst youthful MPs, many of whom have never uttered a single word on the floor of the House.
Sakaja's Bills show great prescience especially in one so young. Most of them, an example of which is the Startup Bill 2020, are targeted at youth and enterprise. Lawyer Miguna Miguna also makes it to the shujaa list. A former political ally of former Prime Minister Raila Odinga, Miguna is known for shooting from the hip. He does not shy away from inconvenient truths telling it as it is, often to the chagrin of his political adversaries. He once called a gubernatorial contestant "a convicted felon and a jail-breaker."
He called another "a thief" in full glare of television cameras. Miguna treads where others fear. At the moment, he is locked in a fight with the powers-that-be over violation of his rights as a Kenyan citizen.
Okiya Omtata has become a household name on account of his public interest litigation. A one-man army, he has carved a niche for himself amongst well-funded NGOs engaged in the same. Among the notable cases he has handled is one where he sought to stop MPs from awarding themselves hefty allowances.
And what is particularly remarkable about him is that he has no formal legal education and is self-taught, reading extensively and researching his subject matter meticulously so that he surpasses even legal practitioners of many years' standing. These are just but a few of the shujaas Kenyans expect to see heralded by future administrations. Not those whose claim to fame is the ability to masticate copious amounts of boiled maize and beans.
-The writer is a public policy analyst