Briton loses custody of son to estranged Kenyan girlfriend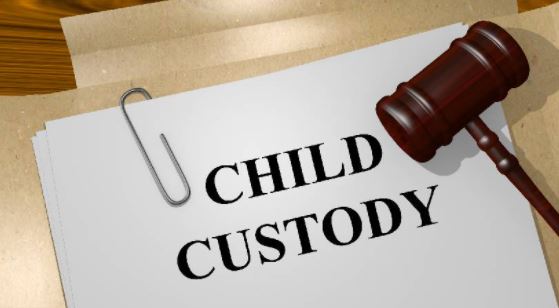 A senior ex-Scotland Yard officer yesterday lost custody of his three-year-old son after the High Court ordered that the minor stays with his mother.
But the court also ordered the father to have unfettered access to the child, who has been at the centre of court battles between the Briton and his estranged Kenyan girlfriend.
Yesterday, Justice John Onyiego overturned a ruling by a children's court and ordered that the boy be returned to his mother until her appeal is heard and determined.
The judge also ordered a report from the children's officer, Mvita Sub-County, indicating the suitability of the mother having custody of the child.
"The applicant, DW, to hand over the child to the respondent XY. The respondent to deposit her passport and that of the child before Monday. Children's officer Mvita Sub-county to file a report indicating the suitability of the mother to live with the child and the status of the child," said Justice Onyiego.
The mother, XY, appealed the decision by the children's court that had ordered that she hands over the child and the birth registration documents to the father.
DW had sought the orders claiming XY had frustrated his decision to register the boy as a British citizen.
Take a quick survey and help us improve our website!
Take a survey
In his ruling, Justice Onyiego ordered the 67-years-old former British officer to hand back the minor to the mother as ordered by the court on March 5, 2021.
In the court documents, XY said she was fearful that harm might befall her son while in the custody of his father because DW had asked her to abort the baby when she was pregnant and that the child had sustained injuries while in the custody of his father.
On December 16, 2020, Tononoka Children's Court Resident Magistrate L K Sindani allowed DW to take the minor for 40 days until he traveled back to the UK.
Yesterday Justice Onyiego said both parents could have access to the child.
The judge ordered the mother to deposit her passport and that of the minor in court by Monday, pending the hearing and determination of XY's appeal before him, seeking to stop DW from registering the son as a British Citizen.
The judge warned the parents against using the minor to settle scores.
"Love does not end 100 per cent, let them accommodate each other without using the child to settle their scores," said Justice Onyiego.
The man claims the woman is insane and unfit to take care of the child.
Officers saved from eviction
The Kirinyaga County Security and Intelligence Committee has moved swiftly to save six police officers deployed at P.I. police post