VIDEO: MCAs fight in Nyamira County Assembly
The Nyamira County Assembly on Tuesday morning became a boxing ring as MCAs exchanged blows and kicks after disagreeing yet again over the House business.
The bone of contention was the introduction of a new name in the Committee of Appointments report.
An earlier report from Governor Amos Nyaribo featured four names with a promise that the fifth nominee would be confirmed later.
The committee had, however, settled on all five names, with the fifth nominee scheduled for later vetting.
On Tuesday, April 13, the name of the fifth nominee had been changed by the governor catching the MCAs opposed to the new entrant by surprise.
The fight started shortly after the House convened for business but some MCAs started shouting after Speaker Moffat Teya read out the order paper.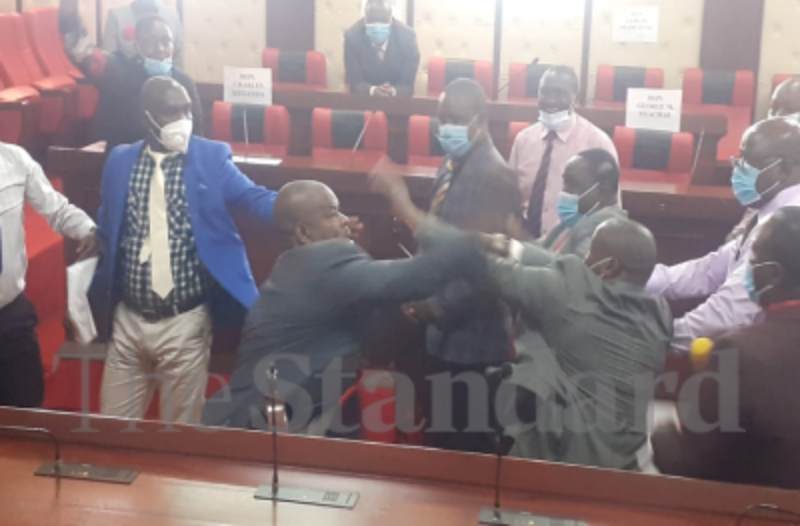 Some members who are designated to occupy the public gallery jumped over the barrier separating the gallery and chambers and went on the floor of the House to grab the mace.
The Serjeant-at-Arms orderlies had a hard time shielding the Speaker as he was guarded away to safety with irate MCAs wanting to confront him.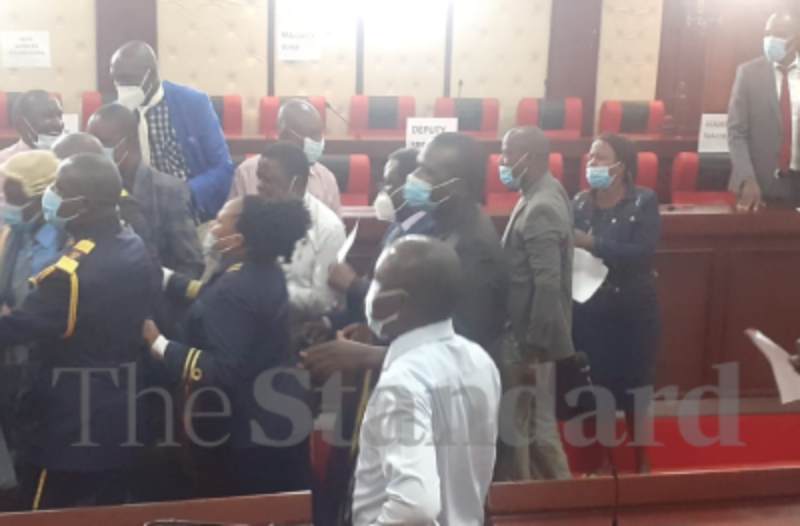 Nyamaiya MCA Raban Masira squared it out with his Rigoma counterpart while his Ekerenyo counterpart Thadeous Nyabaro exhibited his karate prowess on Gesima ward's Charles Maroko.
The House turned more chaotic as the other MCAs started shouting and blowing whistles.
The chaos was a spill-over of several unanswered complaints from MCAs.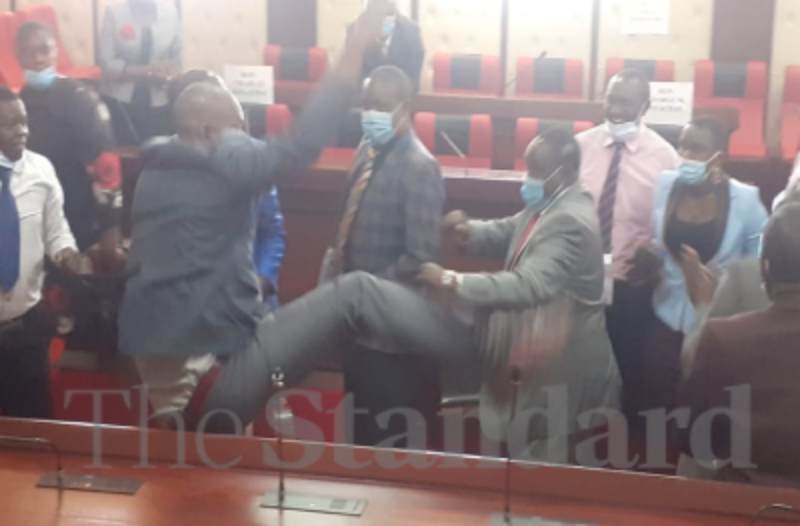 Part of what caused the fight was the failed attempt by the House leadership to present a report of the Assembly's Committee on Appointments which wanted to table the name of a nominee to the executive - Clifford Ogwara - which is being contested.
The disgruntled MCAs who are a minority comprising 16 have been complaining over a move by the House Selection Committee to de-whip them from key committees.
The committees whose leadership and membership was changed were those of Budget and Appropriations as well as the Public Investments Committee.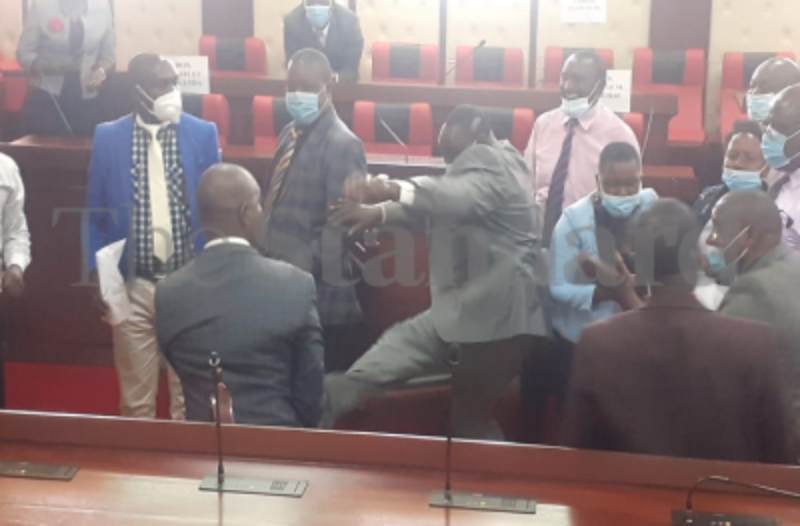 The happening is the fourth one in a row with the House seemingly becoming ungovernable.
Speaker Teya, while addressing journalists in his office, said the chaos which was being witnessed was part of venting by MCAs who disagreed.
"MCAs are politicians and they are representing their people. When they disagree it means they are expressing the interests of their people. Let them express themselves as we look for a middle ground," he said.