Man to be charged in DP drone drama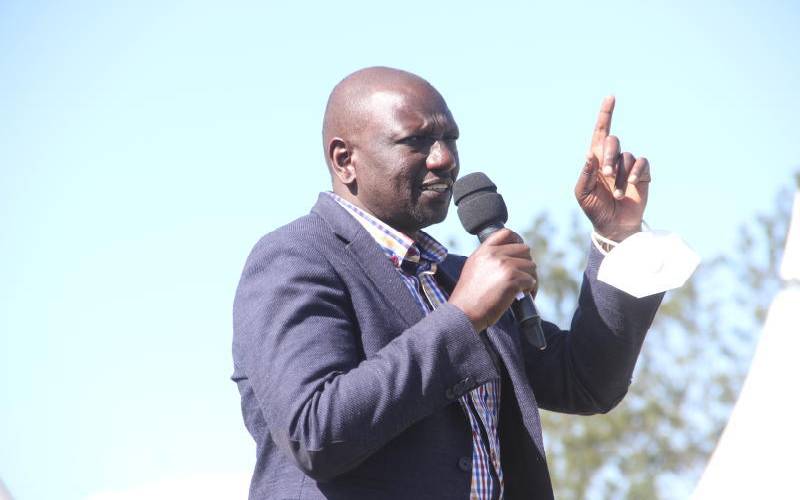 The British national accused of flying a drone into the residence of DP William Ruto (pictured) will face charges in court today.
The Anti-terrorism Unit of the Directorate of Criminal Investigations (DCI) officers have, however, ruled out the possibility of the man being charged with terrorism-related charges.
The State has lined up two counts that include importing an aircraft (drone) without the authority of Kenya Civil Aviation Authority (KCAA). Police also want the man to answer to charges of operating the drone without a permit.
Investigations by police show that the man, Hind Jeremy, 37, arrived in the country on March 7 on a three-month tourist Visa. Since then, he has been to Diani, Kwale visiting friends. Last evening, he was released on Sh20,000 cash bail and instructed to present himself at a Milimani court today.
On Monday, there was panic after the drone strayed into the DP's residence with police moving in quickly. Nairobi Police Commander Augustine Nthumbi said Ruto's wife, Rachel reported seeing the drone capturing events at the compound.
"On Monday at around 3pm, Rachel (pictured) saw the drone when she was in the house and reported it to police who intercepted it," said Nthumbi.
It is believed that the drone came from a neighbour's compound. "Police went there and recovered the drone. It had memory cards which were also recovered. We have involved DCI and Anti-Terror Police Unit and National Intelligence Service. We will involve other bodies such as KCAA to establish whether the British national had been cleared to operate a drone."
According to KCAA, flying a drone is legal in Kenya, but the operator requires to comply with the set regulations. He/she must be at least 18 years old and should have a company registered in Kenya. No one is allowed to operate an Unmanned Aircraft System over a public road at a distance of less than 50 metres.