Driver filmed vandalising female motorist's car arrested (video)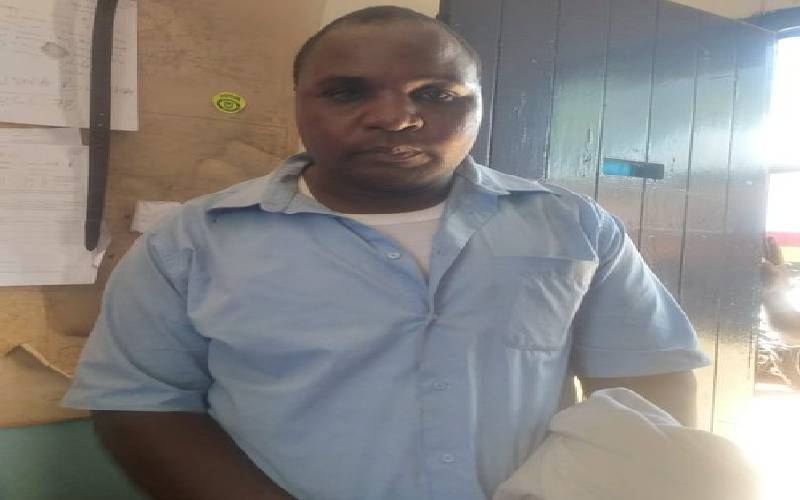 A driver captured on camera insulting a female motorist before vandalising her car on Thika superhighway has been arrested after the clip went viral.
In the clip, the suspect, driving a Nissan matatu, is heard hurling insults at the woman before ramming her car on the side.
The victim did not stop, he reached for a hammer-like thing and smashed the woman's car she told him he was filming him.
"Just film me, there is no problem, but I will not pay," the suspect is heard telling his victim as he smashes the car.
According to reports on Ma3Route, a mobile, web, and SMS platform that helps users share and access information about current traffic in the city, the suspect was in police custody after being arrested.
"Jamaa wa kuvunja windscreen ya wenyewe sasa ako mikononi mwa sheria hapa Thika. (The windscreen vandal is in police custody here in Thika town)," tweeted Ma3Route on Saturday.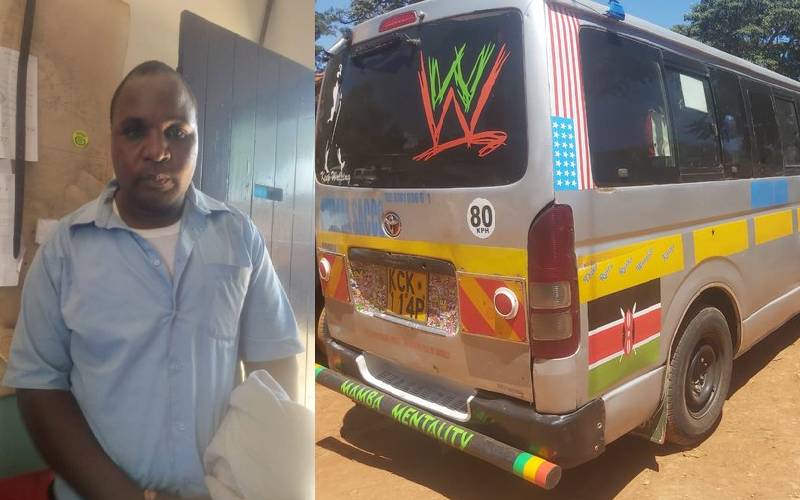 In the latest photo, the now humble suspect is at a police post together with the matatu KCK 114P plying Thika to Kikuyu town via Ruiru, Rwaka and Wangige.
Netizens praised the police for taking action and arresting the suspect, with others calling for stiffer punishment to act as a deterrent for the would-be offenders.
"His licence should be revoked for life. He is crazy and does not belong on the roads since he has no value for human life and other people's property," tweeted @missy_k32
"But the matatu should be released to the owner, he or she doesn't have a case to answer. Let the driver get what he wanted, who knows what he has done before? Maybe he even killed," said James Njoroge.
<
14:22 There are mad men kn our roads disguised as drivers. Tell me why someone would have the audacity to do this to someone's car? @IG_NPS @NPSOfficial_KE @ntsa_kenya Why is this allowed to happen? pic.twitter.com/CG9RYar5I3 via @PRSA_Roadsafety — Ma3Route (@Ma3Route) February 27, 2021