Widow has right over land, says court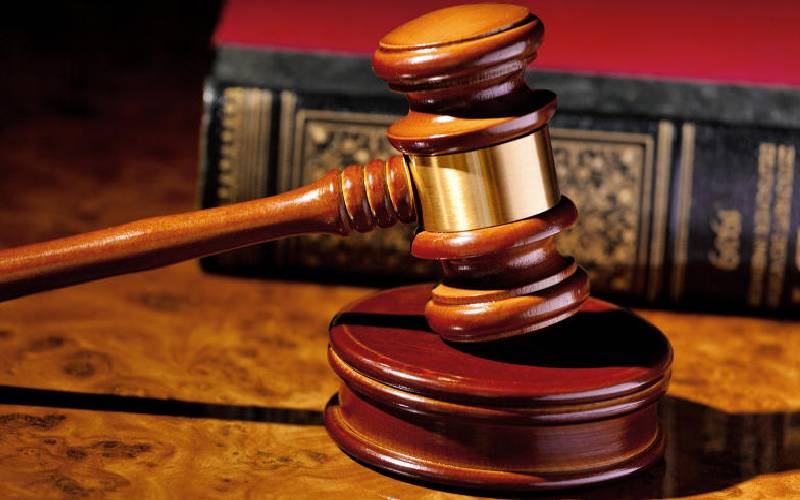 The Court of Appeal has saved a widow from being kicked out of a piece of land gifted to her by her husband under Islamic law.
Three appellate judges said the widow, Safia Salim Karama, was not required to pay for stamp duty for the prime property in Bamburi, Mombasa County as proof, due to the fact that such a gift is exempted by the Stamp Duty Act even if it was done under Islamic law.
The ruling now leaves John Kamau Gachina, who claimed to have been given the property by the late Athman Ali Darani as a replacement to the one he had allegedly sold to him but transferred to a third party, with land on paper.
In their judgement, delivered on February 19, appellate judges Justice William Ouko, Gatembu Gairu and Kathurima M'Inoti said Hiba (gift) coupled with the more than 35 years Safia Salim Karama had occupied the land show her husband had held it in her trust.
The land registrar is now required to cancel Gachina's title deed and issue a new one in the name of the widow.
Gachina had moved to the High Court in June 2011 to be granted orders to be in possession of the land and a permanent injunction restraining Karama from trespassing on the premises.
He testified that the widow lived on the plot that was given to him in replacement of the one sold by Darani, adding that he started paying for his plot from 1995 and finished in 1997.
The court was told that the suit plot was transferred to his name on July 25, 2004 and produced a copy of the transfer, adding that he later obtained a deed plan, which he followed up its registration and also paid the outstanding rates from 1988.
The plaintiff stated that he reported loss of the deed plan and certificate of title as result of the 2007-2008 post-election violence and was given an abstract and the loss was published in a Gazette notice in 2010 for anyone claiming interest to come forward.
Gachina said that no one objected within the 90-day period and he was given a provisional title in June 2010. He produced a copy in court, to back his claims.
In her defence, the widow, through her daughter Asha Salim whom she had donated power of attorney to, said her father died on May 31, 2008 while still married to her mother. Environment and Land Court judge Anne Omollo ruled in her favour in October 2018, but Gachina appealed.