Group writes to UN over security operation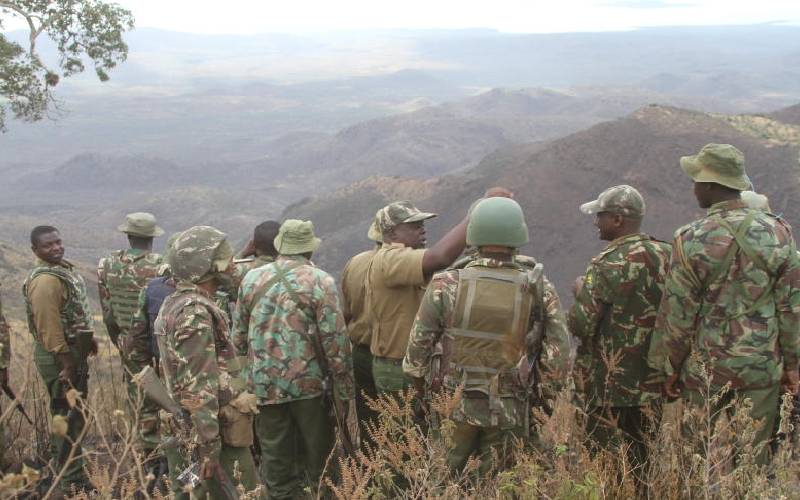 Pokot professionals have written to the United Nations seeking intervention to have the government stop the security operation in Tiaty, Baringo County.
The letter, dated January 29, has been addressed to the United Nations Office of the Resident Coordinator, Gigiri. The Pokot professionals want the government to instead initiate talks to ensure sustainable peace in the area.
Pokot Professionals Secretary-General Dennis Kapchok claimed the operation has led to the suffering of innocent people.
"The purpose of this letter is, therefore, to appeal for the intervention of the UN and appeal for humanitarian aid for the starving and thirsty population who are being exterminated by its own government," read the letter in part.
This comes after the government launched an operation and imposed a dusk-to-dawn curfew in Baringo and Turkana counties over insecurity.
Interior Cabinet Secretary Fred Matiang'i, in a Gazette notice dated January 25, said the curfew was imposed in view of the serious threats posed to security and public order in Turkana East and Tiaty East and West. Tiaty Member of Parliament William Kamket and Silale Ward Member of County Assembly Nelson Lotela have been questioned by detectives over insecurity in the region.
Kapchok noted that roadblocks mounted at Loruk centre along the Marigat-Chemolingot road were blocking the supply of food to the region.
"The officers have also mounted a roadblock at Loruk where humanitarian aid and other essential supplies have been blocked and no food is allowed to cross to Tiaty," read the letter in part.
Kapchok claimed the operation led to the abduction and killing of six people in Chemolingot. But Rift Valley Regional Commissioner George Natembeya has defended the security operation saying it will ensure peace in the region.