Uncle Harold now wants to be Nairobi Governor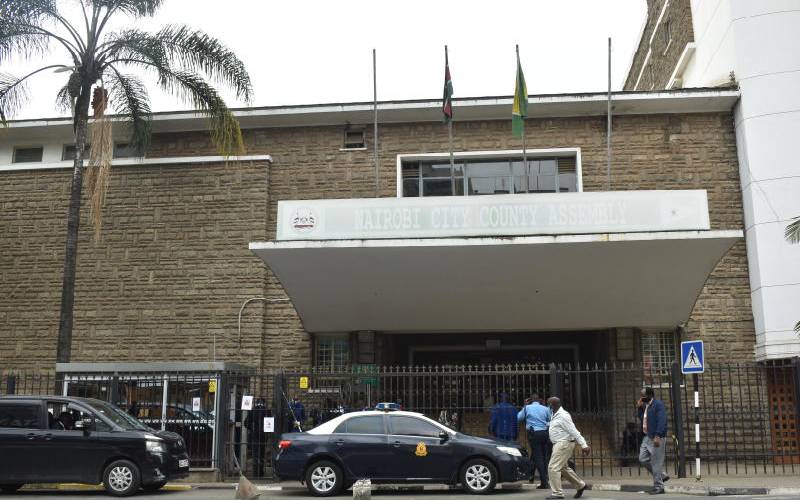 Harold was forced out of the matatu industry four years ago after he fatally wounded Clarissa. His jalopy's brakes failed for the millionth time and this time smeared poor Clarissa on the road. Clarissa was the assistant chief's pampered son's pet dog.
The jalopy in question had been obtained as a reward for his father's (my grandfather's) service in the Kenya African Rifles decades ago.
I was the defense counsel in a case that was heard by the assistant chief and furiously argued that it was the dog that actually hit Harold's car. However, a seemingly compromised judge argued that Harold's vehicle lacked a speed governor.
From that moment on, Harold dreads the word governor until most recently when the word piqued his interest.
Celebrated city governor Mike Sonko was pushed out of office, creating an interesting opening for a whole battalion of hopefuls. One of those, and probably the unlikeliest to succeed, is my relative.
Harold has announced his interest in the seat to the man who will be his chief campaigner, yours truly. He wants to put the jalopy back on the road for the campaigns.
The pastor Harold, known by those close to him as a man who preaches wine and pretty much drinks the same, is running on his own party: the United Organisation of National Go-getting Oracles (Uongo) party.
In an email Harold has also requested to be his own running mate, saying that that formation eliminates any kind of conflict. "The only dispute will be between the Harold that wants to reach goals fast and the one that wants to reach them faster," he wrote in a line obviously stolen from poems I used to write.
Interested parties have sought to know if he will use his name twice; as governor and deputy.
Harold is facing a competitive field and already concedes that a loss is more likelier than victory.
Happenings in the United States and the behaviour of his lookalike Donald Trump have given Harold confidence. If he loses, he plans to discredit the vote and throw a tantrum.
"How exactly?" I asked him, knowing quite well his preoccupation with tantrums. Had the new year brought new ideas?
"I will forego tithe for two weeks. That's a hunger strike!"
How to appeal to the people of Nairobi? Create drama. Generate a personal scandal. What should make you infamous will make you famous in the capital city, Harold believes.
He could punch the walls of city edifices, but a former governor beat him to that. He could slap Sue, but a similar act has already happened in the city politics in the past.
I asked Harold if he has a kitty through which his 'wealthy' supporters, would contribute and, after hours of wondering how a kitty would come in handy, he woke me up to a scared kitten in his embrace.
"You are the campaign manager. Here is the kitty you asked for. Now make it work."
The kitten belonged to the assistant chief's pampered son.
One of the problems I have with Harold is I cannot tell if he is just daft or he takes his joke too far.
Part of the daunting work that the new governor will have is restoring the confidence of a polarized city folk and have the majority support his or her agenda.
Harold also has to identify and fight notorious cartels, most of them faceless. He believes that as a priest and self-proclaimed prophet, he will see evil before it happens and pray it away.
And of course it will not be the first time Harold is participating in a public contest. He vied, and won Gitegi Gossip Mill's chairmanship in 2008, and has retained the seat since.
In the coming week, he will be seeking to colour the city with handwritten posters explaining not how good he is for the city but how bad his competitors are.
He is already calling himself EGH. Enter Governor Harold.