Rope in local communities in urbanisation, leaders told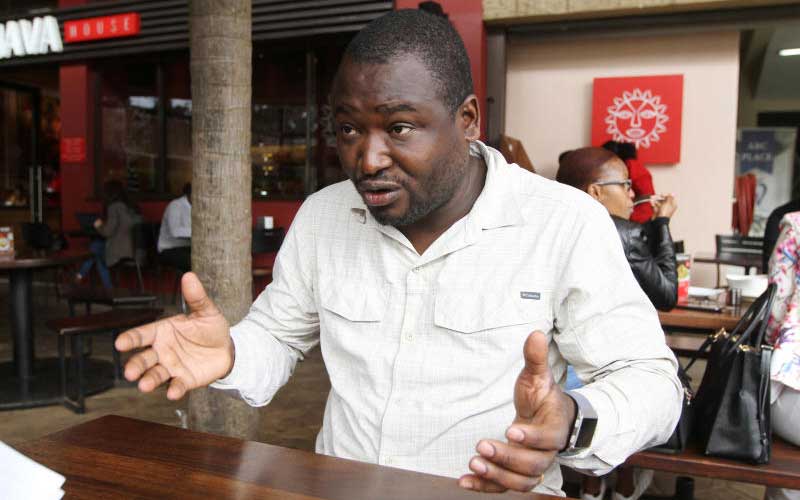 A Kenyan activist and social entrepreneur has implored global leaders to engage local communities in urban transformation, arguing they have lived the experience.
Kennedy Odede (pictured) told an online seminar on Thursday that transformation initiatives excluding local communities were bound to fail.
The meeting, dubbed "Transforming urban poverty into urban promise", was organised by the Johns Hopkins University and the Bill & Melinda Gates Institute ahead of the World Cities Day.
"Community owns the space. No matter how smart you are, you cannot transform that community without involving them," said Odede.
He said that although cities were the place everyone wants to live, there have been failed systems that have led to poor living conditions, especially in informal settlements.
"City is a light. It attracts many people. I had much hope for a better life in the city, but that was never to be. For a city to be one, it has to have human dignity but authorities have failed to support vulnerable people living in the informal settlements," said Odede, CEO and co-founder of Shinning hope for Communities (Shofco).
Clinics
Take a quick survey and help us improve our website!
Take a survey
He owed the success of Shofco initiatives to the relationship with the community in Kenyan slums.
"Our health clinics in Kibera and Mathare are some of the best. Our services are anchored on three pillars; physical wellbeing, opportunity and dignity and self-worth," he said, adding that the clinics attended to some 100,000 patients in 2019.
Shofco – a Kibera community based organisation – currently operates in 17 slums.
"We belie in community-led solutions. We have partners, but the community is the centre. It is easy to bring the government, private sector and funders on board, but without the community support, nothing can be achieved," he told the seminar delegates.
Odede further rallied on the need to end injustice and inequality in the urban centres.
"During the current Covid-19 period, people are told to stay at home, observe social distance and wash their hands. But what happens to people living in slums in 10 by 10 rooms with no food?" he posed.
He further called on slum residents to embrace family planning methods so that they can have manageable families, promoting a better quality of life for individuals.