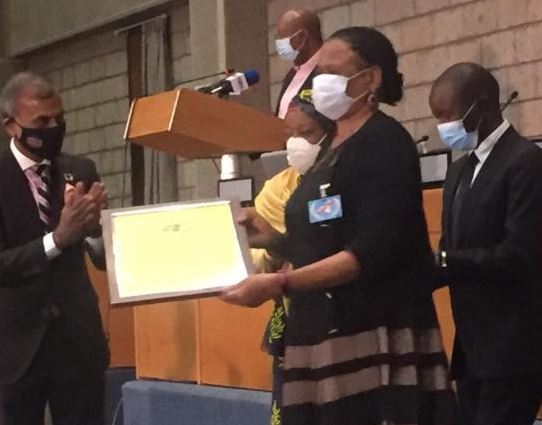 Court of Appeal judge Martha Koome has been feted by the United Nations for her advocacy for the rights of children in conflict with the law as well as victims.
The appellate judge received the UN Kenya Person of the Year Award 2020 runners up award. The accolade was her recognition for chairing the National Committee on Administration of Justice (NCAJ) Special Taskforce on children matters that highlighted the plight of children in the justice system.
"I am accepting this nomination. I do so to celebrate and affirm that our children are indeed a gift from God," she said.
Read More
She said all of us stand in a position of local parents for children, be it those in the streets or a remand home. She went on to say that the society is to blame if a child is not in a good place.
In her bid to ensure cases touching on children in conflict with the law are heard during the Covid-19 pandemic without interruptions; the taskforce sourced for laptops and supplied them to children's remand homes.
It is this taskforce that also reviewed the Children's Act to align it with the Constitution promulgated in August 2010.
The UN Kenya has recognised several individuals who have been an inspiration to others in promoting Sustainable Development Goals SDGs) since 2002.
In 2014, First Lady Margaret Kenyatta was bestowed witrh honor for her efforts in improving maternal and child health in Kenya through her 'Beyond Zero' campaign.
In 2019, the globally celebrated teacher Peter Tabichi won the award a year after the UN had honoured marathon world record holder Mr Eliud Kipchoge for the same.
Lady Justice Koome who was appointed High Court judge in 2003 after 15 years of practice, served as chairperson of the Federation of Women Lawyers (FIDA) between 1999 and 2003.