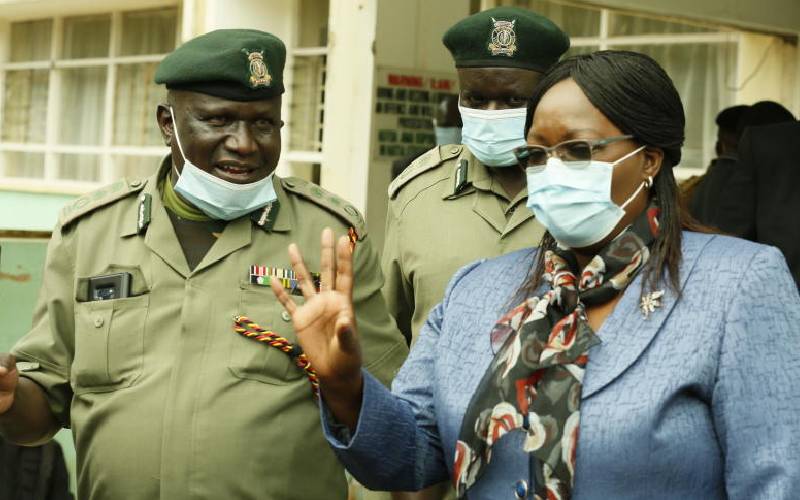 Kenya Prisons Service is reeling from an acute under-funding which is affecting delivery of core programmes that have distinguished it over the years.
The acclaimed prison courses in carpentry, tailoring, farming, upholstery, embroidery and other skills are facing challenges as cut down of funding destabilises their execution.
The prison farms, which train and equip inmates with agricultural skills both in crop and livestock production, production of high quality fruit tree seedlings and generation of government revenue, are also lagging as inputs delay.
The turbulence aside, Commissioner of Prisons Wycliffe Ogallo is insisting on the service's dedication to reforming all inmates under their custody. "We have here some of the best brains in this country as prisoners.
We have the best doctors, teachers, engineers, lawyers and skilled labourers who have just gone to the wrong side of the law.
Read More
Our commitment is to rehabilitate them all by the end of their stay here, so they can be responsible and productive members of society," he said.
However, a farm official at the prisons said the prison farms have collapsed due to cash problems at the institutions.
"We do not have enough cash to run these programmes. We are hoping that the ministry can allocate us more cash so that we can revive them," the officer said.
The farms in Kamiti Maximum Prison, Nairobi Industrial Area Remand Prison, Nairobi West Prison and Lang'ata Women's Prison are now a pale shadow of their glorious past; neglected and their size shrinking with every cut in funding.
Last year, the service did not offer trade tests for the inmates leaving the 129 correctional facilities after completing their terms due to lack of funds.
Reformed prisoners are usually given certificates in various fields by the National Industrial Training Authority, which allows them to seek employment or establish their ventures after prison life.
At the height of their creative peak, prisons were famous for producing some of the best furniture in the country. During the Agricultural Society of Kenya shows, the prisons' stand was one of the most popular as Kenyans would marvel at the exquisite furniture and other items made by prisoners.