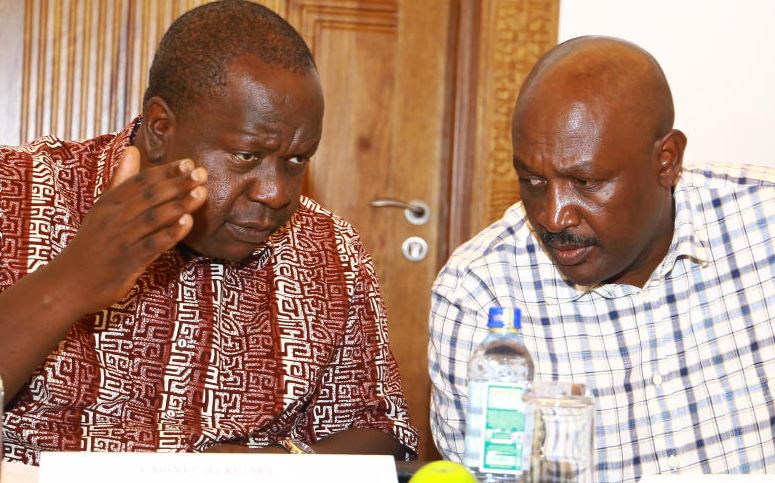 Amnesty International Kenya together with other NGOs have moved to court to have the Inspector General of police Hillary Mutyambai, CS Fred Matiang'i and Attorney General Kihara Kariuki take full responsibility of brutality against civilians during implementation of Covid-19 curfew.

The move comes six months after many Kenyans were brutalised and others killed by police during the implementation of the national curfew and subsequent Covid-19 protocols.

"The Respondents in the case are the Inspector General of Police and the Cabinet Secretary in Charge of Security and the Attorney General who have been sued for failing to uphold their mandate while enforcing the curfew order," read a statement by Amnesty Kenya.

International Justice Mission, Haki Africa and Kituo cha Sheria have filed a case on behalf of the victims of police-steered violence and champion for the implementation of acts that will protect Kenyans from unlawful killings, degrading treatment and placate the situation of victims of brutality.

"The Petition also calls out the government for the intentional failure by the state to operationalize the National Coroners Service Act, the Prevention of Torture Act and the Victims Protection Act. These enacted Acts have not been operationalized, yet they were meant to remedy human rights violations," read the statement by amnesty.

On March 27, two hours before the official start of the curfew police, police teargassed crowds waiting for the ferry, beating then with buttons, gun butts while slapping other and disgracefully coercing them to lie on the ground.

According to Human Rights Watch, at least six people died from police violence in the first 10 days of the curfew. Others were subjected to violence where homes and shops were broken into, money extorted from them and tear gas lobbed at civilians.

The NGOs also seek to have the victims compensated by the State following the "unlawful use of excessive force" on the public.

The petition also seeks to: get a declaration that actions taken by the police against people were excessive, reckless, and negligent cruel and inhuman. It also wants a declaration that the police service failed to uphold its mandate, that the three mentioned respondents and the state are responsible. An order of compensation is also expected as enshrined in the law.

Another case has previously been filed by the Law Society against police boss, Hillary Mutyambai, The High Court declared the unreasonable use of force in enforcing the Public Order (State Curfew) Order, 2020 as unconstitutional.