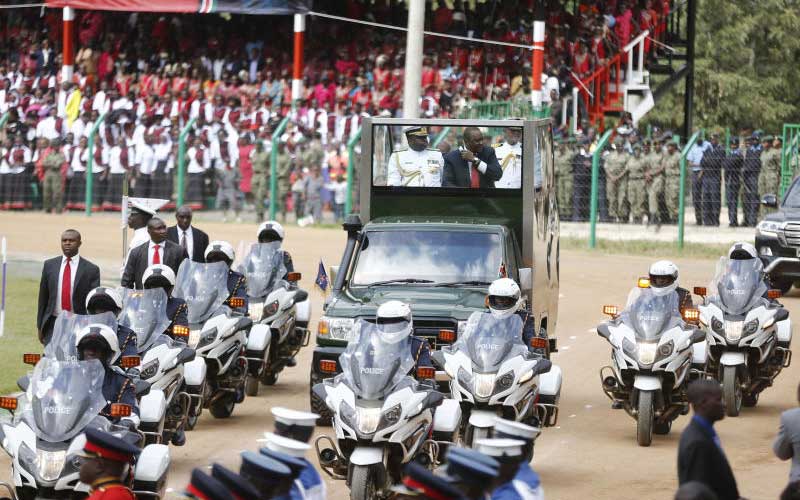 Kenya will hold its first virtual Madaraka Day celebrations this year. This is due to the prevailing situation in the country because of coronavirus pandemic. In a statement from The Interior Principal Secretary Karanja Kibicho, Madaraka Day celebrations will be streamed through all the media houses and social media platforms. "The celebration will run from 8am and will culminate in the live address by His Excellency, the President from State House, Nairobi," reads the statement. According to the PS, Madaraka Day production will be packaged with entertainment and documentaries that highlight the culture and development milestones of the country.
SEE ALSO: UCL: The rules players are following during 'final eight' in Lisbon
This will be different from the normal gatherings that are usually witnessed in the country every year during national celebratory holidays. Preparations were underway in Gusii stadium to ensure the facility was ready to host the day after Sh60 million was injected to facilitate the project by the national government in conjunction with the county government. During last year's celebration in Narok, the president made a decision to rotate the hosting of national celebration in order to strengthen our nationhood with so far Nakuru, Nyeri, Machakos, Meru and Kakamega having hosted the occasion. According to the president. The economy was boosted by 6.3 per cent one of the highest growth rates in the world, and over 800,000 new jobs were created mostly in the informal sector. The coronavirus pandemic has hit hard different sectors in the country, threatening Kenya's economy. Madaraka day meaning freedom in Swahili is usually celebrated on June 1 to commemorate the day Kenya got independence after decades of British rule.
SEE ALSO: Covid-19 could stand in way of Uhuru legacy