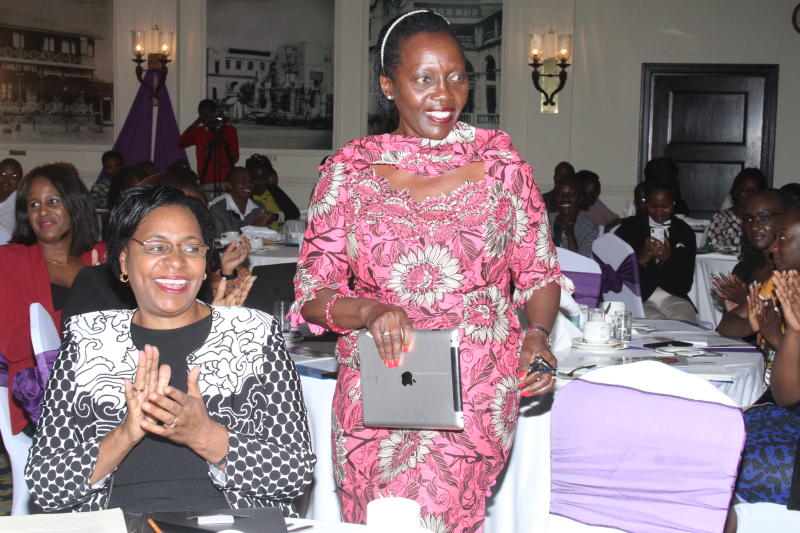 Women have been advised to be firm and united in their clamour for gender rights if they are to achieve equality in leadership.
Speaking during the launch of the African Women Leadership Network (AWLN) Kenya chapter in Nairobi yesterday, Cabinet Secretary for Public Service Margaret Kobia said Women had to harness their voices as they contribute to nation building.
"The Kenyan chapter presents an opportunity to contribute to the national dialogue on the strengthening of women participation in decision-making and leadership, with keen focus on election monitoring and coaching," said Prof Kobia.
AWLN is a lobby that seeks to empower women in leadership through advocacy and policy formulation. It is present in 11 African countries.
Kobia proposed that an interim steering committee oversees the formulation of an operational framework for the lobby in the first six months of its existence.
She spoke of the importance of mentorship, and challenged women leaders to mentor their younger colleagues in leadership.
Nark-Kenya party leader Martha Karua, speaking at the event, faulted the government for failing to implement the two-thirds gender rule.
She called for the inclusion of women in national decision-making organs.
"If you look at the African Union, it's a male club of African presidents. That has to end," Ms Karua said.