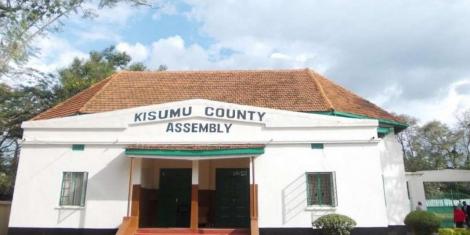 The Ethics and Anti-Corruption Commission (EACC) has launched fresh investigations into the Kisumu County Assembly over corruption and misuse of funds. According to documents seen by the Saturday Standard, the anti-graft agency has already sought documents on financial expenditure since September this year. The agency is also investigating payments that were made to the Budget Committee during Speaker Onyango Oloo's tenure and has summoned 13 MCAs over unethical behaviour in the assembly.
SEE ALSO: Man held for killing daughter, 15, for spending night out
The trips made by the ward reps in the last three months are also under scrutiny, with the sleuths questioning the expenditures. The investigation comes just a few months after the County Assembly overhauled the leadership of the assembly after Oloo's ouster. The EACC has also requested for personal files of seven officials, including former acting clerk Linet Ochieng who served during Oloo's time as well as a sergeant-at-arms. In a letter dated December 2, EACC western Regional Deputy Director Aura Chibole directed the clerk to provide the documents by Monday, December 9. "The commission pursuant to its statutory mandate … is investigating allegations of abuse of office, corruption, falsification of academic certificates and irregularities in employment of staff," reads the letter.
SEE ALSO: County earns Sh8 billion from State, donors for key projects
Other officers who are under probe include one from the public relations department, another human resource and a commissioner. The anti-graft agency is also probing the payroll of all staff from September to date. "Kindly furnish us with the original payment vouchers for all the trips for the month of November by staff of the county assembly," the EACC letter reads in part. The commission is also investigating the use of assembly resources, especially the vehicles, and has requested for all their original work tickets. The investigation is set to cast dark clouds on an assembly that has struggled to shake off an even darker past over claims of mismanagement and misuse of public resources.
SEE ALSO: Dry but empty: How victims of floods are rising from the debris
In the last few months, a sense of calm has returned at the House after a series of infighting between camps allied to Oloo and the acting Speaker Elisha Oraro. Yesterday, Oraro defended the assembly of any wrongdoing since he took over from Oloo about two months ago. "We have already received the letters from the EACC and we are cooperating with them," he said.