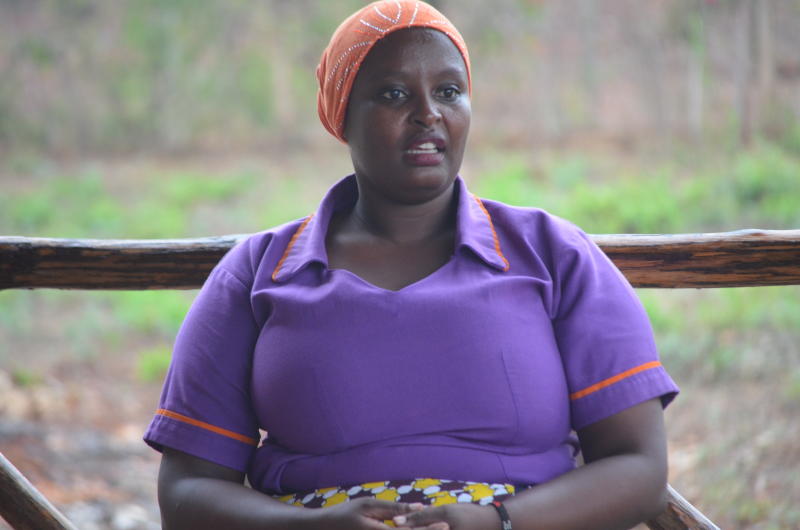 Zainab Chironde, 32, says working at a rescue centre that hosts teenagers who are welcoming motherhood with fear and depression has shaped her mothering experience.
She sees them every day, with despair written all over their faces, and the many questions they ask about impending motherhood. It makes her appreciate that the beginning of motherhood is not always smooth, and there are many people whose unspoken internal turmoil as they prepare for motherhood brings a different dimension to what bringing forth life means.
Working at Kikambala rescue Centre in Kilifi South has taught her lessons on motherhood.
"There was an announcement through the village elders for a caregiver position. I decided to try but it was not what I studied for," says the journalism graduate.
She had no idea how the experience would shape how she would mother her daughter who is now 10-years-old.
Read More
"My child used to feel neglected. I was leaving her to go and spend time with other children. It was tough balancing work and motherhood. I kept explaining why children at the center needed me and hoped she was understanding," she says.
There have been nights when things got so busy at the centre, and she had to spend nights taking care of the pregnant teenagers and the ones who have had babies. During those nights, she depends on her sister to care for her daughter.
"It is ironic that I leave my child to take care of other children, but I am not complaining," she says.
She recounts instances when she has reconsidered her options.
"On my first day of work at midnight, I had to take care of a day-old baby who had been dumped by the mother. I have to admit it was not easy," she says.
The home brings together abandoned children, pregnant teens and children who have faced abuse. While taking care of them, Chironde says her motherly emotions are always poked, and she thinks of her daughter and the silent prayers she makes that she will forever remain safe.
"I always find a place to cry when it is too much. Rebuilding these children who have gone through so much at such a tender age is heart breaking. It makes you want to hug your own child and not let go," she says.
She cherishes the moments they finally trust her and start opening up to her.
"I only have one child but I feel like I have many. Some of them call me mum. It is the best feeling.
She says watching broken children going through rebellion, a series of emotions, breaking down, attempting to rise and finally submitting to their own vulnerability and admitting they need help is what makes everything worth it.