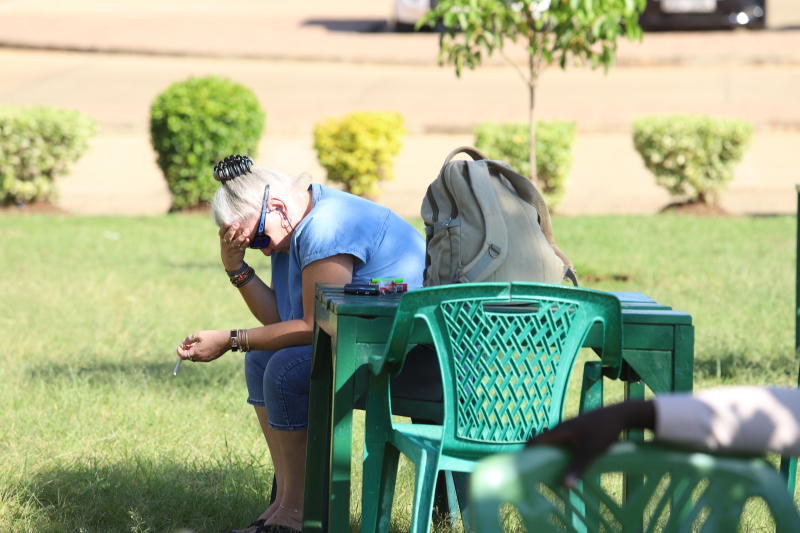 Operations across airports in three major towns were yesterday paralysed as aviation workers went on strike.
At Kisumu International Airport, only two flights managed to leave the airport by 10am.
Airport staff were nowhere in sight, with a battery of National Youth Service men donning yellow reflectors, directing guests in and out of the facility.
Some airlines had their ticketing booths closed, while some had opened to reschedule travelling dates for their clients.
Papi Sembi, one of the stranded passengers, had to cancel his trip to Dar es Salaam, Tanzania after his flight failed to show up.
Read More
Another passenger who wished not to be quoted, said he was travelling to Nairobi to meet a doctor he had an appointment with.
"I cannot make it now, and this is a very big disappointment. It is going to be tricky getting the appointment again. I do not know how to explain this to the doctor and how I am going to handle the financial and health implications this situation has caused me," he said.
A Mr Igunga, a taxi driver at the airport said business had been affected after most of their clients failed to turn up.
"In the morning we always have at least six planes landing, and some of us have regular clients. The planes have not come, so it means sitting here without any business, and this is likely to affect us badly should the matter not be resolved as soon as possible," said Igunga.
Airport management, however, declined to comment on the matter, saying all the issues emanating from the disruptions would be handled at the headquarters.
In Eldoret, hundreds of passengers were stranded for at least four hours at the Eldoret International.
Tens of passengers had arrived at the North Rift's busiest airport as early as 6am but were left disappointed after airlines canceled their flights.
Samuel Kiprop who was scheduled to fly to Mombasa at 7:50am through Fly 540 Airline, said he was informed the flight had been cancelled upon arriving at the airport.
By 8:40 am, several frustrated passengers had lost hope of travelling by air and opted to use PSVs, and by 9am, a Great Rift Shuttle public service vehicle arrived to pick a dozen passengers heading to Nairobi.
The airport was also thronged by several people who were expecting visitors from abroad, Nairobi and other towns.
"I left Moi's Bridge at 5:30am to receive a pastor from the US who landed in Nairobi early in the morning. The foreigner has never been to this country and has no Kenyan mobile number. He is stranded in Nairobi and we have been told to wait for about six hours," Maurice Otieno told The Standard at the Eldoret Airport.
Services resumed at 10:30am after a Fly 540 airline arrived from Kisumu to pick passengers to Wilson Airport in Nairobi. The Fly540 airline left Eldoret at 10:50am.
Hillary Kirwa, the managing director of Seal Travel, an air travel agency, said one of the airlines hiked air tickets from Sh4,500 to Sh11,000 following the uncertainty.
Kiprop Limo, a taxi operator at the airport, said they lost business following the flight delays.
Limo said on a normal day, he would have transported passengers in at least two trips to Eldoret town.
Matters were not any better at the Coast where hundreds of passengers were left stranded at Moi International Airport.
Majority of those delayed were business people destined for meetings in Nairobi.
The passengers blamed the airport officials for not issuing an official statement about the issue on time.
A Tanzanian who only identified herself as Mwajuma, said she was to depart Mombasa early in the morning in order to board a connecting flight in Nairobi to Dubai for business.
Halima Mohammed, who was taking her mother for treatment in Nairobi, said they had booked an 8.30am flight with Jambojet but were told to cancel their ticket.
Julius Aweso said he had to check if he could get an evening train to be able to reach Nairobi. "I was going for an interview, it was scheduled for 11.00am today (Wednesday) but had to call the company to ask if they can push it to Thursday," he said.
[Report by Kevine Omollo, Stephen Rutto and Mishi Gongo]