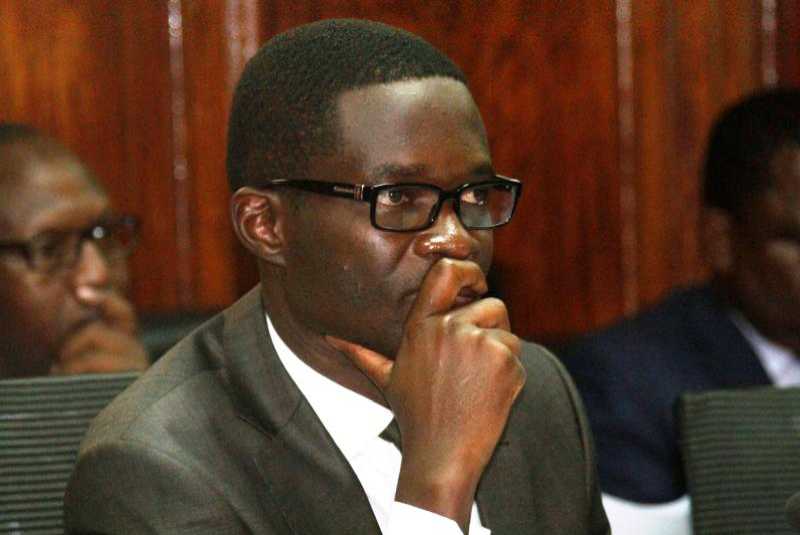 Civil Society of Kenya now supports the sacking of Independent Electoral and Boundaries Commission (IEBC) CEO Ezra Chiloba.
The lobby group has maintained that Chiloba's sacking was long overdue and ought to have happened immediately after the Supreme Court nullified the August 8, 2017 presidential election.
In a press statement issued on October 13, 2018 Civil Society of Kenya also stated that Chiloba should have resigned as soon as it became clear he had dented the dignity, public confidence and integrity of the office he held.
"And rather than claim that he had seen his dismissal coming, Chiloba should have taken the initiative and resigned from his position after undermining the dignity, public confidence and integrity of the office he held," read part of the statement.
Read More
The lobby group added that, "Mr. Chiloba will instead go down in the annals of history as the youngest man whose stewardship at the IEBC Secretariat saw the results of the presidential elections nullified by the Supreme Court for failing to put in place appropriate structures and mechanisms to eliminate electoral malpractices, including the use of prescribed election materials."
It has also asked IEBC Chairman Wafula Chebukati to institute necessary reforms at the IEBC Secretariat immediately and rid it of any individuals who may have also been irredeemably compromised.
Chiloba was dismissed from the office of IEBC CEO on October 12, 2018.
In a social media post titled 'announcing my firing,' Chiloba said he received the termination letter but complained that the process was predetermined and unfair.
According to Chebukati, Chiloba was fired due to gross misconduct whereby he violated his employment contract as there were illegalities and irregularities in financial management.