Rage as human, wildlife conflict escalates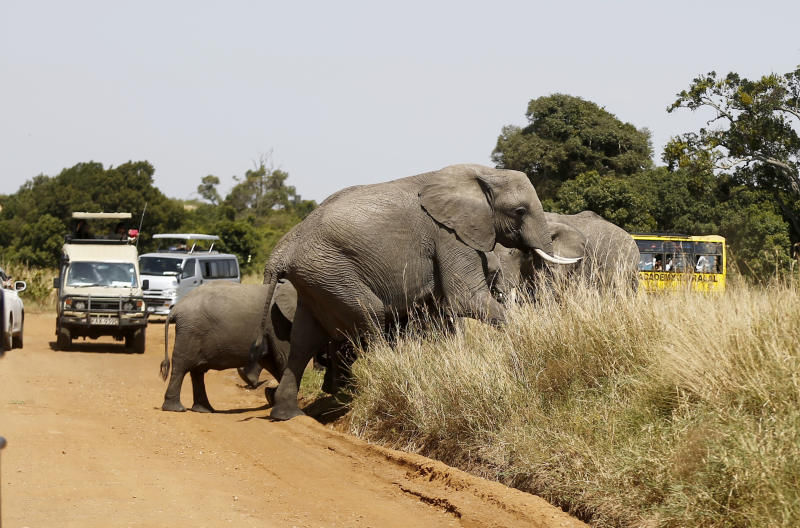 Paul Kibui owns a farm at Kithoka and has witnessed at least eight elephants electrocuted by a fence erected in Imenti forest.
Mr Kibui regrets that while jumbos are valued by the government, little attention is paid to the welfare of farmers neighbouring national parks.
"Government officers would promptly arrive to remove the tusks but not care much that residents' farms became more vulnerable to destruction by jumbos after every electrocution because a part of the fence would be broken," said the farmer.
His sentiments reflect feelings of many Meru residents and leaders as the country celebrates International Day of Elephants at the ASK Showground in Meru today.
Tourism and Wildlife Cabinet Secretary Najib Balala is expected to be the chief guest at the event.
Most residents who called Muuga FM during the morning show wondered why the day was being celebrated yet families have lost loved ones and others have been impoverished by the elephant menace.
Said one caller: "What is important between human lives and the elephants lives even as we are told to celebrate this day?"
Elephant destruction of farms is rampant in Kithoka and Nkunga which neighbours the Lower and Upper Imenti forest and Mbeu and Nkomo in Tigania West.
Kibui grows french beans, bananas and cereals under irrigation but for 10 years up to 2016, he was unable to reap from the produce due to invasion by elephants.
"We are relieved that the electric fence is in place and I can comfortably make Sh2 million from my farm in a year," he said. "My message to those coming to celebrate the Elephant Day is that these animals should always be confined within the parks and Kenyans will appreciate their economic importance but not when they are killing people and trampling on property."
Endangered species
Meru Governor Kiraitu Murungi said the fete will provide an opportunity for residents to show the world the burden they are shouldering for hosting elephants.
"Wildlife-human conflict has been intense in this county. We are the only municipality in Kenya that has elephants within its borders," said the Meru governor. "Unfortunately unlike Nairobi where the wildlife within Nairobi National Park generate revenue, here they are a curse and have killed our people and destroy crops in nearby farms."
Kiraitu noted that Kenya Wildlife Service owed residents nearly Sh220 million for destruction of life and property mainly by elephants.
However, the governor said jumbos are endangered species and should be conserved for future generations.
"We want to start utilising the jumbos in Meru municipality that come all the way from Shaba National Park for breeding in the Imenti forest by building a tourism lodge near the Nkunga Lake," he said.
Wildlife officials said the electric fence around Mt Kenya forest including the Imenti forest as well as private conservancies has substantially reduced elephants invasion of farms.