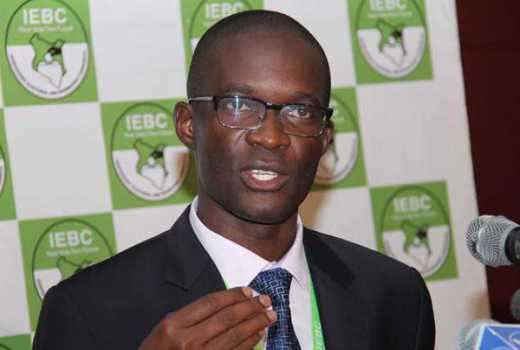 Electoral agency Chief Executive Officer Ezra Chiloba has filed a petition at the Employment and Labour court seeking to block his suspension.
Chiloba has sued Independent Electoral and Boundaries Commission (IEBC) and commission's Chairman Wafula Chebukati for not following the law in sending him on the three-month compulsory leave.
The IEBC CEO who has been silent since reports of his suspension surfaced has faulted the decision reached by the commissioners.
He says the decision was hastily reached at without him being given an opportunity to answer to any of the allegations including responding to the internal audit report.
"The purported decision was arrived at without the requisite quorum in terms of the number of Commissioners required for the Commission to transact business as envisaged in the Second Schedule to the IEBC Act," he added in affidavit.
Read More
It has emerged that an internal audit that laid bare Sh3.8 billion contract for the supply of elections technology awarded to a French firm, Safran was at the centre of Ezra Chiloba's suspension.
During a meeting in which Chiloba was asked to step out, Chebukati produced the audit, which at that time had not been seen by any of the commissioners, and asked them to read it before voting on the proposal to suspend the CEO.
"The Commissions' plenary meeting held on Friday, April 6, received and discussed an audit report on some procurement matters. Subsequently, it was decided through a majority voting to expand audit scope and that the CEO proceeds on compulsory leave for three months," Chebukati said in a statement.
Meanwhile, the National Assembly Public Accounts Committee (PAC) has asked Chebukati to explain the audit queries that informed his decision to suspend Chiloba.
PAC chairman Opiyo Wandayi (Ugunja) on Wednesday said the fall-out at IEBC could indicate a major plundering of public resources that the State agency should explain to Parliament.
"We may seek to hear from Mr Chebukati about the latest development in IEBC, particularly if there are any audit issues concerning the matters we have been interrogating," said Mr Wandayi.