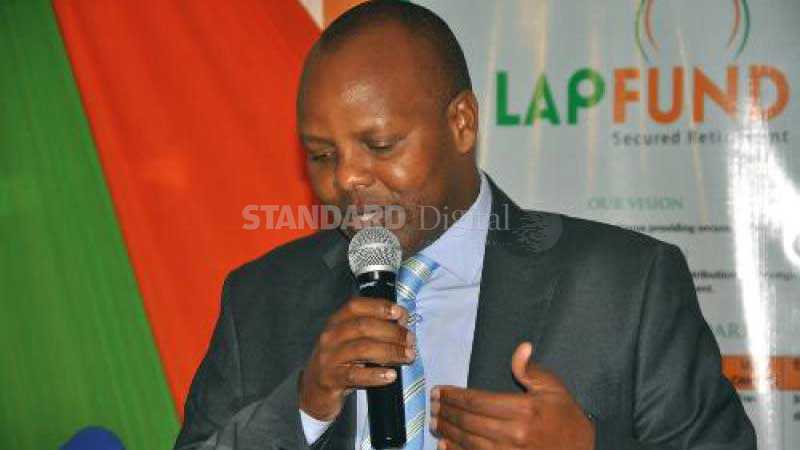 A state pension fund that caters for county and parastatal employees has received regulatory approval to tap into Islamic finance through sharia-compliant products. LapFund, a defined contribution scheme with a membership of 34,000 people mostly drawn from the Government, and with a net value of Sh30 billion, has received a licence from the Retirement Benefits Authority (RBA) to roll out a sharia-compliant scheme, LapFund Amal. Chief Executive David Koross said the scheme will be directing its investments in the cement industry and stocks to sharia-compliant institutions – banks and insurance companies – to build a pool of retirement funds for its beneficiaries. "We will be investing in the cement industry since, according to Islamic faith, that is considered 'halal' which means it is acceptable. Other investments will be done in sharia-compliant institutions," he said.
SEE ALSO: Business as usual attitude not good for vibrant sector
Scrutinised documents
Koross said that before the product was created, LapFund formed a board composed of Islamic scholars that scrutinised the documents that the product is based on, and the investment options for the scheme. Under a sharia-compliant fund, every investment must be authorised by a panel of Islamic jurists. Each sharia fund must have a supervisory panel, which usually takes a strong governance role. The scheme will be open to people of all faiths. "It would be discriminatory and against the rules of fair trade if we were to open the product only to people of Islamic faith," said Koross.
SEE ALSO: Take calculated risk and let candidates back into class
"LapFund also has strong liquidity that can ably support a huge fund with members from all backgrounds," he added. Sharia-compliant products have gained popularity in the Kenyan financial market in the last decade