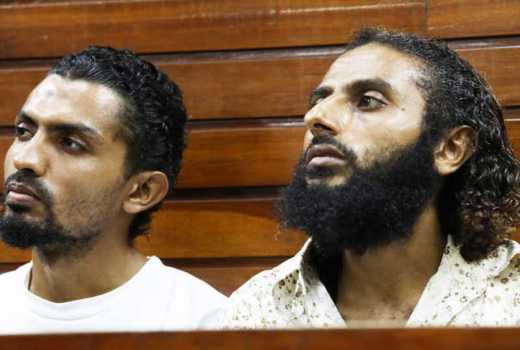 Poor intelligence sharing was among concerns cited for the State's inability to successfully prosecute most terror trials. Judicial and prosecution authorities in Mombasa proposed that an inter-agency committee be set up to review the prosecution of terror suspects in order to speed up trials and secure convictions. Magistrates, prosecutors, and State security officials expressed concern that most terror trials ended in acquittal for lack of evidence or poor investigation. Some reports indicated that a committee had been proposed to surmount this challenge.
SEE ALSO: Gunmen kill 13 villagers in central Nigeria, police say
While the collapse of the prosecution's case sounded like music to the ears of the defence, the latter lamented that the trials took too long, thereby amounting to miscarriage of justice. Defence lawyers have been invited to provide views suggesting changes to criminal procedures to foster the greater ends of justice and reform of the criminal justice system.
Inter-agency sharing
It was established that the key cause of spectacular collapse of terrorist trials was lack of inter-agency sharing of information or inability of the Kenyan court system to admit certain intelligence information that could lead to conviction, as is the practice in some jurisdictions. Yesterday, Assistant Senior DPP Alexander Muteti admitted that the State was under pressure to speed up trials and secure timely convictions but was often hampered by lack of evidence because prosecution witnesses do not always cooperate.
SEE ALSO: Five million cases: What next for America's Covid-19 epidemic?
"Most witnesses are [only] willing to give detailed information to police but are shy to do the same and when they appear in court and end up giving only half of what they know," according to Mr Muteti, who believes fear of reprisals was the leading cause of the reluctance to cooperate. Eric Makori, the Chief Magistrate in Mombasa, suggested that critical State departments such as the intelligence sector, could provide crucial information to assist the police conduct investigations to secure actionable evidence that was of probative value in a Kenyan court. All officials interviewed on Monday said no such committee exists but other sources indicated otherwise. Makori said he believed terrorism trials should be presided by special magistrates and judges and some cases held in camera. Makori, who is chairing a special committee on terror trials, recently acquitted two suspects – Ahmed Ali Abdalla and Nassir Skanda Ali – who were on trial on four terror charges in Kisauni.
SEE ALSO: Senators tell of threats ahead of today's vote on county cash
They were charged with committing a terrorist act contrary to section 4 (1) of the Prevention of Terrorism Act No. 30 of 2012, with the State alleging that on May 3, 2014, they "jointly with others not before the court committed a terrorist act by detonating an improvised explosive device, endangering the life of the general public." The accused denied the charges and the prosecution called 14 witnesses. The accused were placed on their defence, testified on oath, and called just one witnesses in their defence and were acquitted for lack of evidence. Although the State relied on two witnesses who alleged during interrogation that they saw the suspects plant a bag laden with explosives near a hotel entrance, besides a forensic analysis showing the accused alleged clothes were found to contain ballistic residue, the case collapsed when the witnesses were cross-examined. They recanted their testimonies while the State was unable to demonstrate that the clothes laced with ballistic residue belonged to the accused. The defence, led by Chacha Mwita, submitted that key State witnesses could not even identify the hotel's physical location and that the prosecution had not linked the alleged explosive to the accused or their residence. Makori said the collapse of the trial provided vital lessons and a chance for reform to enable better prosecution prospects. Muteti said that by its nature, investigation of terror crimes was complex, expensive and tedious and often spread across borders. This meant that such an investigation should involve many agencies. Muteti added that the "nature of the evidence gathered by the intelligence is sometimes difficult to convert into a form that is admissible in court." According to Muteti, intelligence reports should be used to support detectives bolster their evidence or guide their investigation. He also supported the establishment of secret or closed courts, as is the practice in the UK and other nations, where "material is made available to a judge/magistrate and special advocate, which puts into perspective the anticipated prosecution case." He lamented that in Kenya intelligence reports or terrorist suspects were "kept in the dark and such reports do not gain use in investigation and the judicial process." The magistrate proposed that specialist judges and magistrate handle terrorist trials 'to deal with these matters expeditiously'.