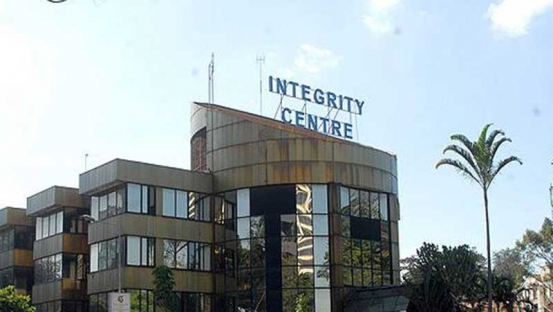 The electoral agency ignored recommendations not to clear 106 leaders to contest the August 8 elections.
The anti-graft commission claims it had asked the electoral commission not to clear the leaders over corruption cases.
According to the Ethics and Anti-Corruption Commission (EACC), 106 candidates including governors, MPs, and members of county assembly (MCAs) were not fit to hold office but the Independent Electoral and Boundaries Commission (IEBC) cleared them.
The anti-corruption body termed the issue 'very serious', noting that over 60 per cent of the leaders in question had been elected.
Addressing the press during the ongoing Senate retreat in Naivasha, the EACC vice chairperson, Sophia Lepuchirit (right), said most of those the agency had raised questions about were elected as MPs.
Read More
"During vetting, we blacklisted 106 aspirants starting from governors to MCAs who had integrity issues and even cases with EACC but they were cleared by IEBC," said Ms Lepuchirit.
She defended the commission over allegations that it was not doing enough to prosecute corrupt individuals, saying it had so far investigated close to 60 county officials whose cases were at various stages of the court process.
"We are doing a lot, we even have a former governor and his 29 officials who are facing charges of abuse of office in court as we speak," she said.
The official said the commission will now have powers to check on the Integrated Financial Management System (IFMIS) and how counties were withdrawing funds.
"We have increased our investigating staff from 350 in 2015 to 700 currently and this will help deal with the high number of complaints we receive that now stands at 61,000, with 21,000 being under various levels of investigation," said Lepuchirit.
The senior official said officers sent to the counties would investigate misuse of funds