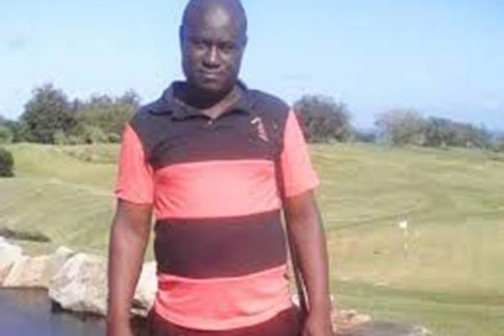 Standard Group reporter Joseph Masha collapsed and died under mysterious circumstances yesterday morning in Kilifi County.
Masha, 51, collapsed yesterday morning in the washroom and was rushed to Kilifi District Hospital but died on his way to the clinic. The journalist died after complaining of a stomach ache, a family member said.
Reuben Tondo, his younger brother said Masha complained of abdominal pains on Friday night. "My brother complained of stomachache after returning from a function.
He talked of abdominal pains but it was not severe. In the wee hours of the morning today (yesterday), he visited the toilet and collapsed there.
His wife realised he had not returned from the toilet and when she went to check, found him unconscious on the floor. She then raised the alarm and together with neighbours, they rushed him to hospital. He was pronounced dead upon arrival at the hospital," said Tondo.
Read More
Yesterday, the Kenya Union of Journalists (KUJ) called for investigations into Masha's death noting that threatening text messages had been found in his phone.
Tondo confirmed that the family had reported the matter to the police.
Yesterday the Standard Newspapers Editorial Director, Mr Joe Odindo, said the news of his death had come as a shock. However, he said they would not wish to speculate over the cause of his death at this stage to give room for investigations.
Mr Odindo described Masha as a dedicated worker who had served the group diligently. His last assignment was on Friday evening when he covered President Uhuru Kenyatta's visit to Kilifi town. Masha's burial has been set for next Saturday at Kolongoli in Kilifi County. He is survived by his wife, three daughters and a son.